The Moving, Playful Poetry of the World's Textual Graffiti Artists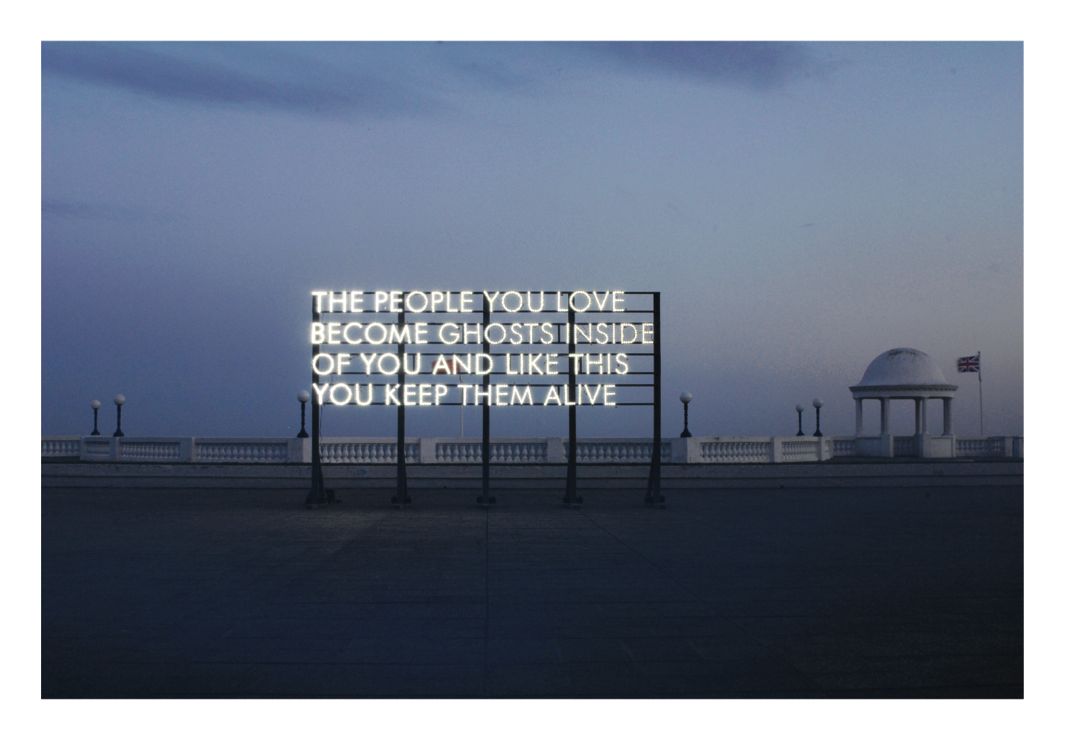 In my neighborhood, a broken-hearted graffiti artist with impeccable cursive handwriting is intent on spreading the message that "Love is Dead." Vying for blank public wall space is the happy-go-lucky soul who conversely is "Drunk on Life" and wants us all to know it.
The streets are also wallpapered with art in clashing styles and colors. But it's the life-sized textual messages that catch my eye, invite reflection or annoyance, and give tangible form to some deeply felt but unspoken sentiment. Like that larger-than-life fortune cookie message of wall graffiti I spotted on a frigid January while walking home from yet another disappointing evening during a period of upheaval and discombobulation: THIS IS THE WINTER OF YOUR DISCONTENT. It cheered me up enormously.
The human impulse to put the writing on the wall reaches back tens of thousands of years. In Street Messages, German photographer and author Nicholas Ganz offers an illustrated survey of the literary side of today's global street art movement.
"Words in public spaces that are presented to us by artists are either a form of philosophic expression or a new, modern form of poetry," Ganz writes in the book's preface. "This book is a celebration of the artists who work with the written word in our public spaces in order to share an alternative, more meaningful, message."

Ganz says he has purposefully "left out negative messages, racial discrimination or fascist nonsense" in compiling the book, which features more than 80 street artists from around the world whose primary medium is text. The book includes an abbreviated history of writing in public spaces, examples of which he says can be found from every century during the course of human history.
Then Ganz presents photographs and overviews of dozens of artists whose messages are posted in public spaces that include both crowded urban settings and obscure rural corners. These refreshingly nondigital forms of communication encompass the personal and the political, setting themselves apart from the visual clutter of advertising to give expression to a range of artistic reflection and commentary about life on Earth.
Below is a sampling of images from Street Messages, followed by a video flip-through of the book.