These Coloring Books for Adults Are More Addictive Than Smartphones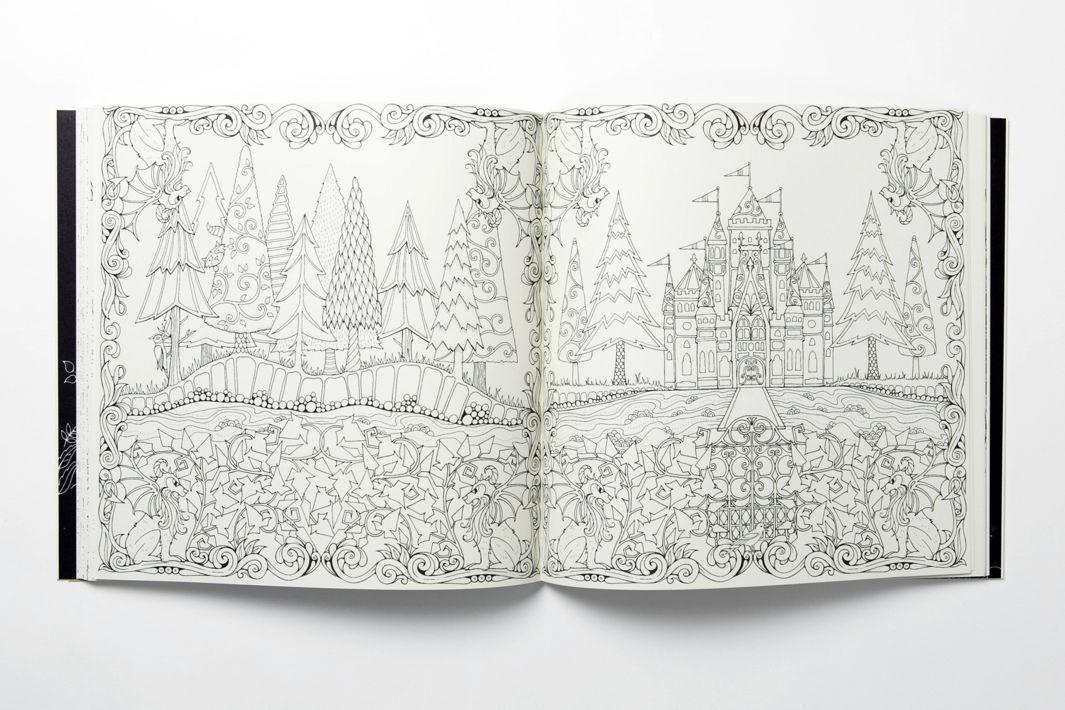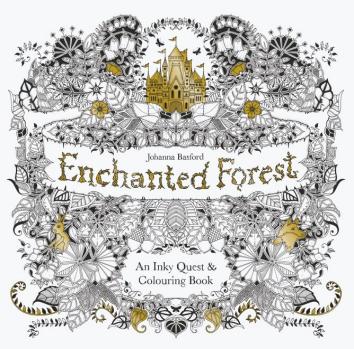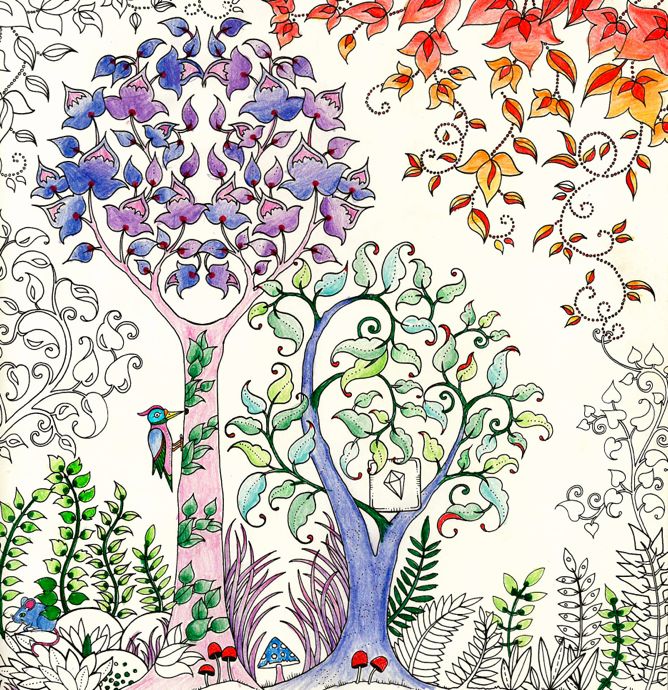 Basford began her career making hand-printed wallpapers and was approached by an editor at Laurence King to do a traditional children's coloring book in 2012.
"[A]ll my work has been hand drawn and monochrome and for years my clients have been telling me they would like to colour my drawings," Basford told me in an email. "It was this that made me think a coloring book for adults would be a cool project to work on. When I initially pitched the idea to my editor she was cautious, as coloring for adults wasn't the trend it currently is." Basford said she drew the first five pages and sent them to her publishers, who then gave her project a "thumbs up."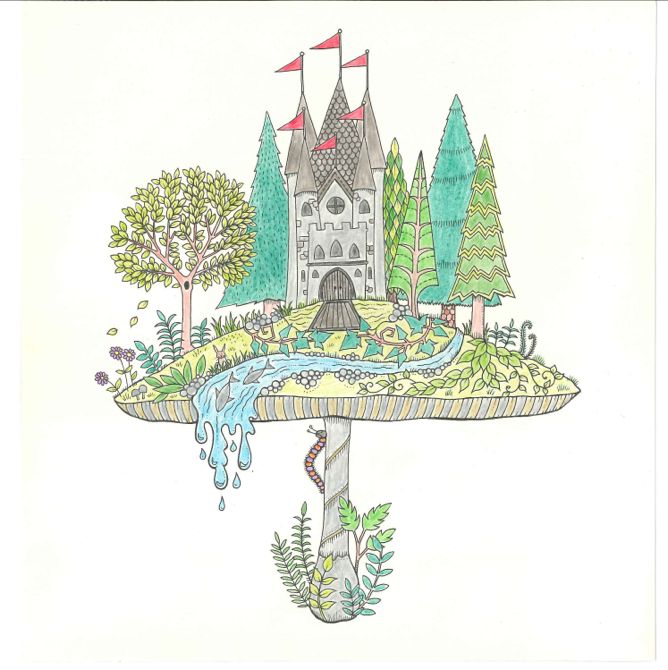 Why are coloring books striking a chord with grown-ups? "I think there's definitely a nostalgic charm to coloring in and various other childlike pursuits that are becoming popular with adults," Basford said. "In some ways I think this is because it allows us to regress to a mindset when times were carefree and we didn't have grown-up worries such as making rent payments or an annoying boss at work! It's good to play. You rarely see a stressed out 7-year-old!"
Basford calls herself an "ink evangelist" and says she prefers "pens and pencils to pixels." Has that feeling intensified with the passing of time and the increasing digitalization of our world?
"I have a lot of contemporaries who produce amazing work digitally, but for me personally, I just love the imperfect circle and a slightly crooked line. I think there is something natural and soulful about the little intricacies which are evident in a hand-crafted illustration," she said.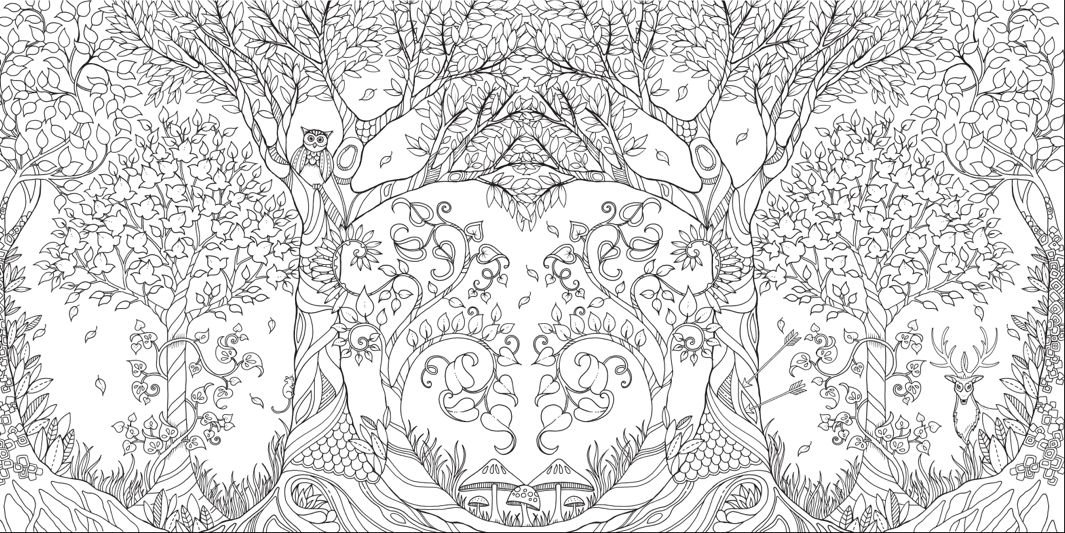 Basford said she finds vector artwork too precise and almost clinical, whereas something "created by the human hand has character and depth (and wobbly bits!)." She attributes some of her aesthetic to her inability to use a computer, adding that because so much of her work is inspired by nature, she finds trying to capture the beauty of nature using a machine jarring.
Although her books are aimed at adults, Basford says that the audience is broad, citing emails and photographs she's received from young girls, financial workers, art students, mothers, stressed teenagers, retirees, hospital patients, and more. "I think the appeal of coloring, of a creative pursuit that is so easy to pick up and dip in and out of, is something which spans the generations," she said.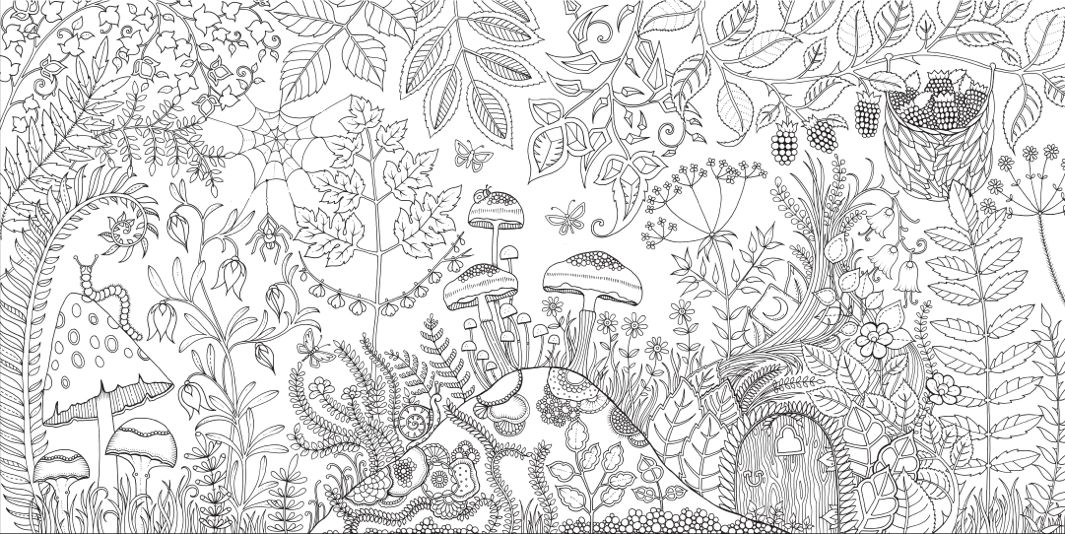 Basford approaches the books the same way she does any commercial commission. She works in what she calls "splendid isolation," trying to avoid looking at the work of other illustrators and coloring books.
"I don't want other people's work to influence what I create, even subconsciously," she said. "I think the fear is that if you are too aware of what is going on around you, your work can start to adopt a familiar style. For me it's important to retain a sense of individuality and make sure I continue to create books that I love and want to own myself, instead of trying to follow any sort of trends."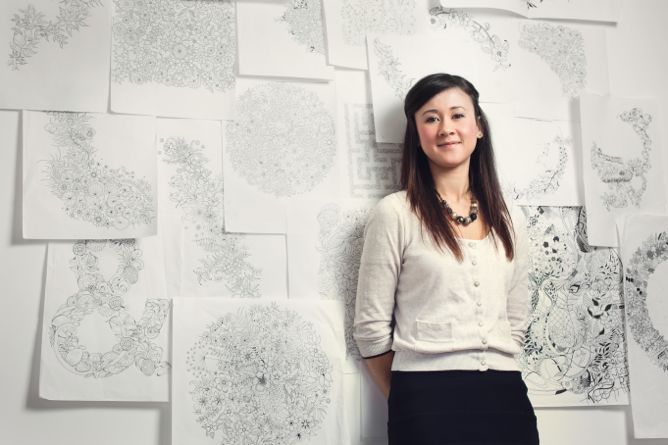 Basford draws inspiration from a library of botanical books she inherited from her paternal grandparents, who were both gardeners. But she said she doesn't consider color at all when she's drawing.
"I think of each page as a mini collaboration. I draw the outline and create the composition, then the owner of the book brings the color. It isn't until they have added the color and made their mark on the piece that any drawing is complete," she said.
Watch a quick time-lapse video of Basford creating a drawing from blank page to pencil sketch to pen-and-ink drawing below: