This Airport's Beloved Carpet Has Inspired Foot Selfies, Tattoos, and an IPA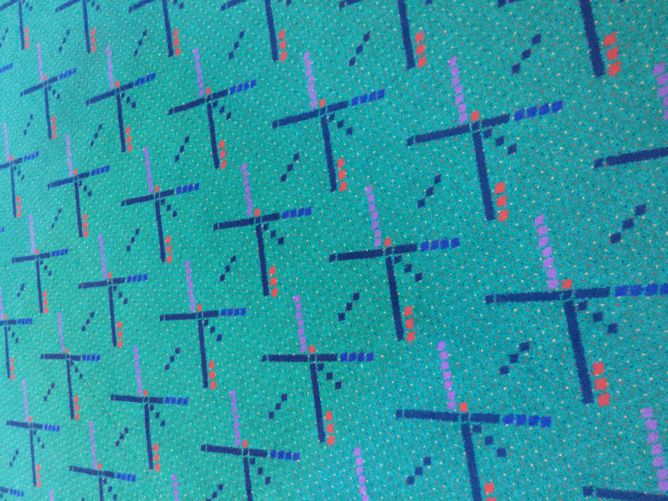 This week's edition—about Portland, Oregon's cult airport carpet—can be played below. Or keep reading to learn more.
Portlanders have a tradition when visiting their Oregon airport: taking pictures of their feet. It's not to show off their shoes but rather what's under them. They are documenting the famous Portland International Airport (PDX) carpet.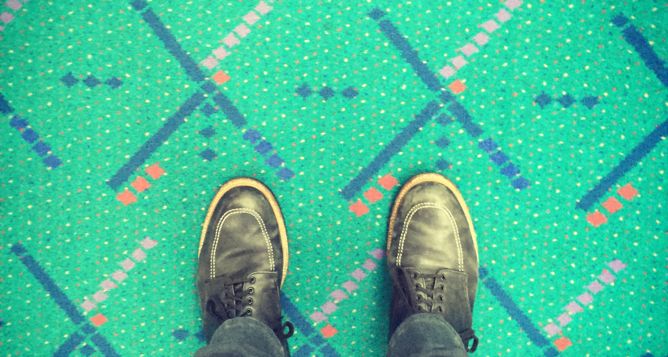 The PDX carpet is a loud, decidedly '80s geometric pattern over a vast sea of teal. The carpet, it is said, is based on the way the runways and lights look from the air traffic control tower; another story has it as representative of the air traffic control radar screen.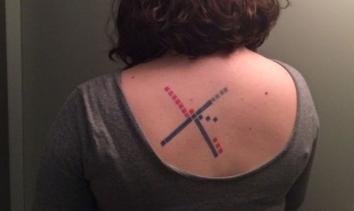 Wherever the design comes from, one thing is for sure: The carpet is very, very beloved. There are even signs in the airport now saying, "Tweet your feet!" and an official #pdxcarpet hashtag.
The carpet has inspired some Portlanders, including Emma Milkin (left), to get tattoos of the design. Another Portland resident, Jeremy Dunn (below), created PDX carpet socks. Now, shops at PDX sell all kinds of wares emblazoned with the carpet pattern: T-shirts, coffee mugs, throw pillows, tote bags, stickers, key chains, bike helmets. There's even a PDX Carpet IPA from Portland brewery Rogue.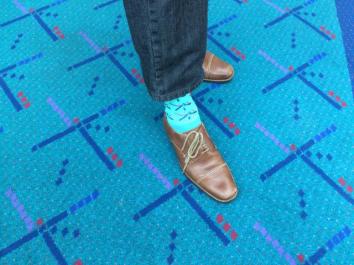 But even though it is beloved by locals and has buy-in from the airport itself, the carpet's days are numbered. The carpet is being replaced. Work crews use a machine called a Panther to tear up the old carpet. With 13 acres to clear, the airport projects that the old carpet will be out by November. Four 1,000-square-yard pieces will be made available to businesses or individuals with a plan for how to keep the pattern alive.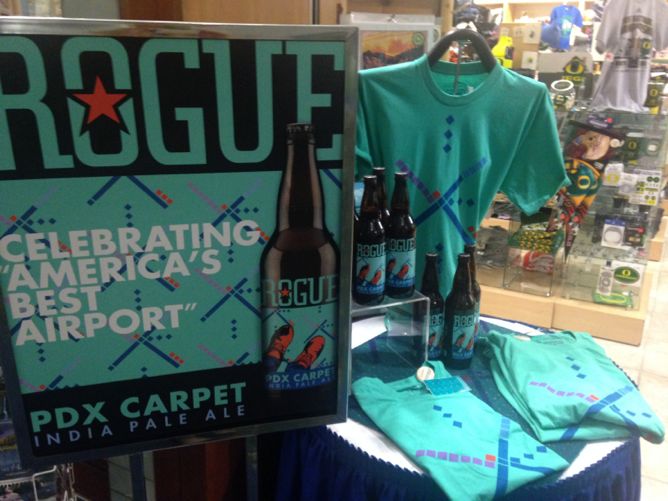 But in the PDX airport, the carpet will disappear. And it will not be replaced with the same beloved pattern. The decision to replace the carpet was made back in 2008, before all the foot selfies and #pdxcarpet.
The new design is reminiscent of the old carpet, but it's a darker green and has a more intricate pattern. The busyness of the new design actually help hides dirt and other wear and tear. In fact, there's an extra-busy version of the new design that PDX will use in higher-traffic areas.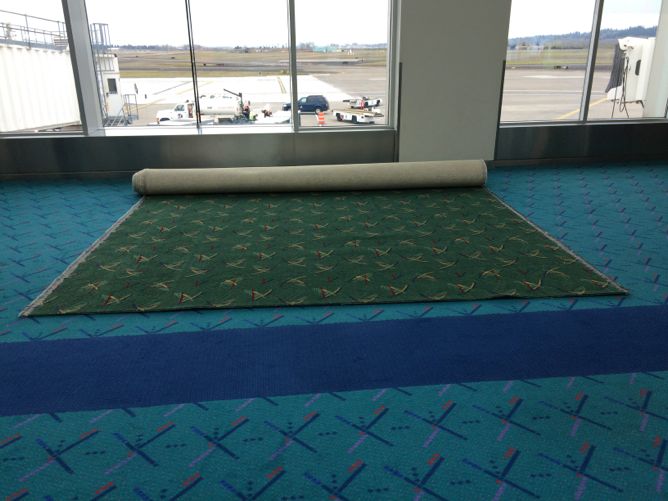 So far, Portlanders are far less enthusiastic about the new floor pattern. You just can't manufacture a cult following for an airport carpet. It has to happen on its own.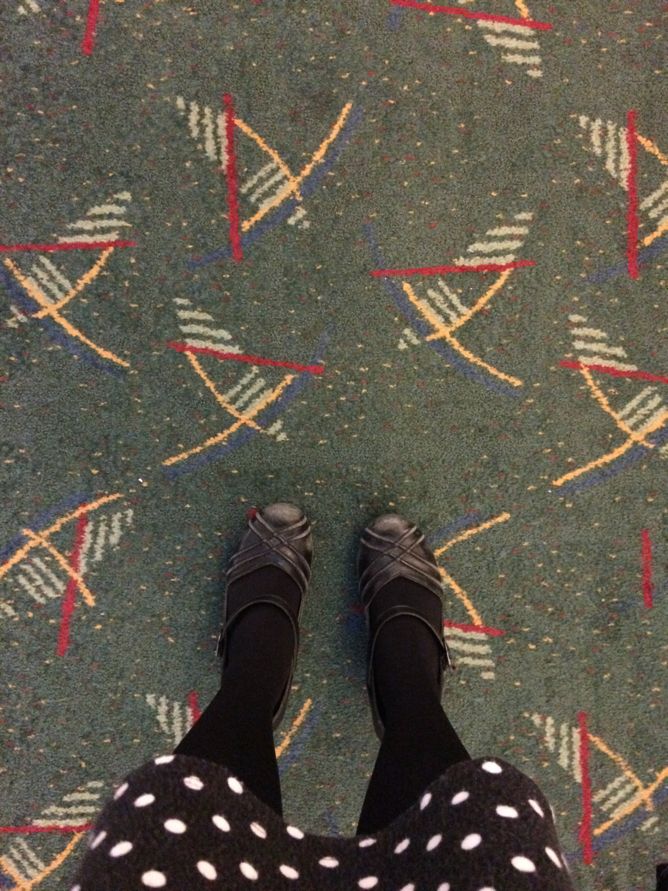 This week's episode was reported by Julie Sabatier, host of the podcast Rendered (formerly Destination DIY). Julie spoke with carpet superfan Emma Milkin; Jeremy Dunn, designer of PDX carpet socks; Robin McCaffrey, engineering project manager at the Port of Portland; Mike Mackley of 4M Floor Covering; and Michelle Vo of Hennebery Eddy.
99% Invisible is distributed by PRX.