This Digital-Era Performance Choreographs Live Dancers With Projected Imagery
Filming the ephemeral art of dance is notoriously difficult. But video of a new dance piece created by French choreographer Mourad Merzouki and digital designers Adrien Mondot and Claire Bardainne of Adrien M / Claire B is a thrill in itself to watch. "Pixel" premiered in November in France and is currently on tour, with a string of U.S. performances starting next month.
Merzouki, whose influences include hip-hop and circuses, says in a project description that the idea for "Pixel" came about when a meeting with the digital designers left him with "the sensation that I no longer knew how to distinguish reality from the virtual world, and very quickly I had the desire to exploit these new technologies with and for dance."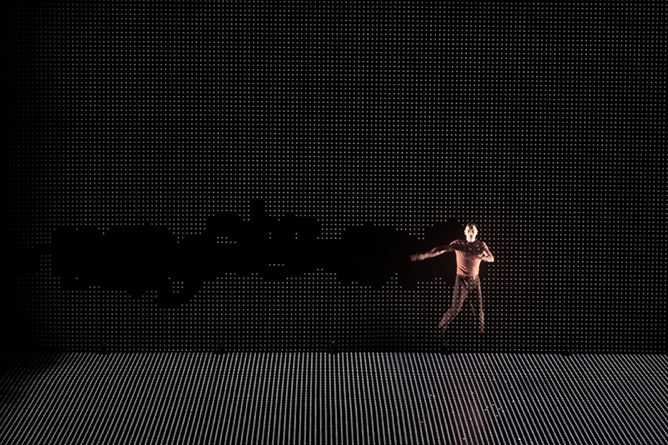 The first experiments with dance and interactive video were "vertiginous" for the dancers, he says, adding that the challenge was to find a subtle balance between the disparate worlds of live dance performance and digital art and technology so that one didn't overshadow the other. "We wanted to start a conversation about the synthesis between digital projection and the real body of the dancer," Merzouki says.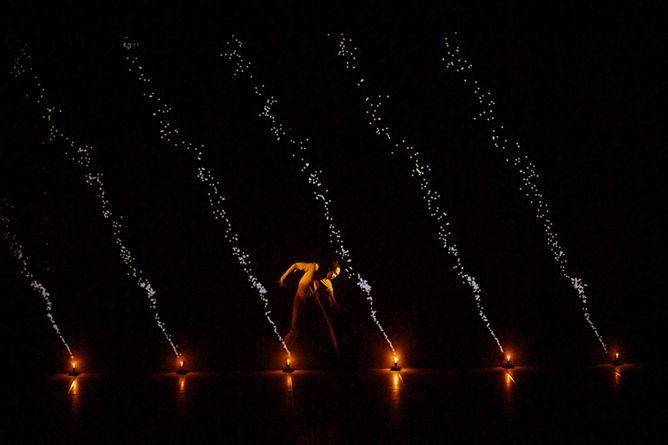 The video below features excerpts of the 70-minute show. It's the interaction between dancers and technology that makes it so fresh and captivating to watch; the virtual projections are not mere stage effects, but partners for the performers, who navigate and negotiate the poetic digital terrain in a suspended reality that feels resonant with contemporary life. "Pixel" offers a tantalizing glimpse of the exciting possibilities of interactive performance.