Madrid's Christmas Lights Take a Walk on the Moon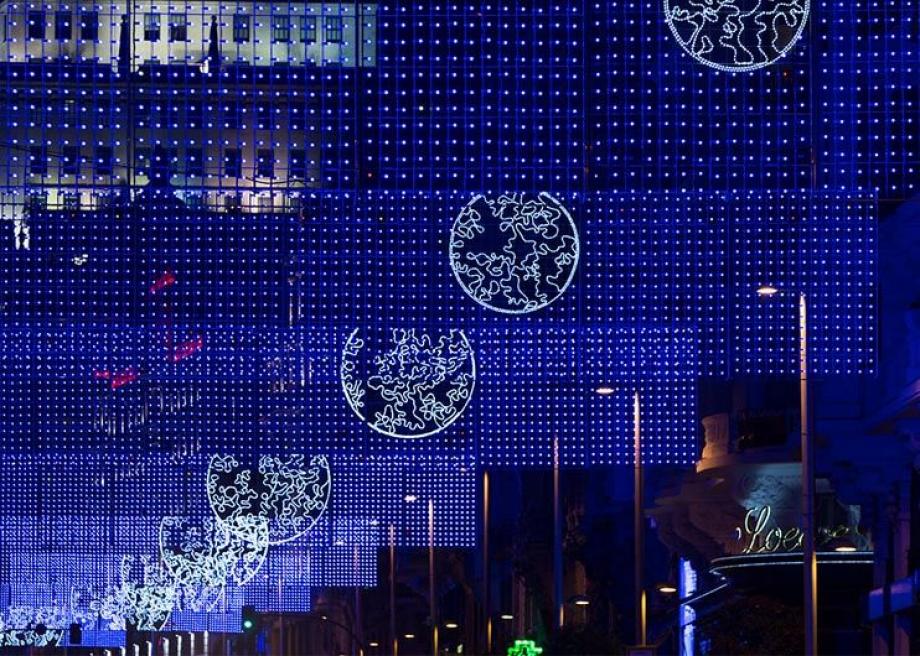 Christmas lights are most often based around the concept of starlight. But this year Madrid's annual light installation has looked to the moon as the muse for an unconventional take on the holiday street light tradition.
Designed by Brut Deluxe, a Madrid- and Munich-based studio headed by Ben Busche, "Moon" is made up of a sequence of 31 light panels with images of the moon that function like a larger-than-life urban flipbook on the streets of the Spanish capital city.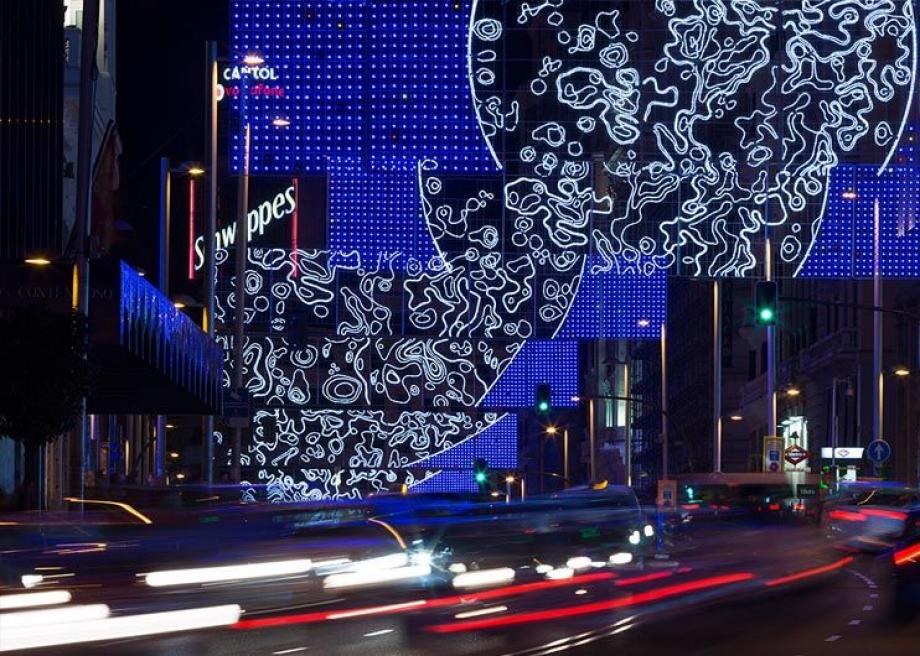 "Instead of flipping through the pages with the thumb to produce a primitive cinematographic illusion of motion or animated pictures, with Moon it is the spectator itself that creates this effect by moving himself along the street," reads a project description. "Instead of a typical Christmas light installation, consisting of a determined design which is repeated ... along a street, we created an installation that changes at each point of the route that is perceived completely only with time and by displacement."
The designers utilized the topography of the Gran Via, Madrid's central shopping street where "Moon" is located, and its respective rises and descents to create a zoom-in, zoom-out perspective.
Traditionalists might find the installation, which is up until Jan. 6, hardly Christmas-y, but the concept is a refreshing take on the expected and the twee. To get a sense of how the light installation looks from the streets of Madrid, check out the video below: