An Artist Who Paints With Fire and Feathers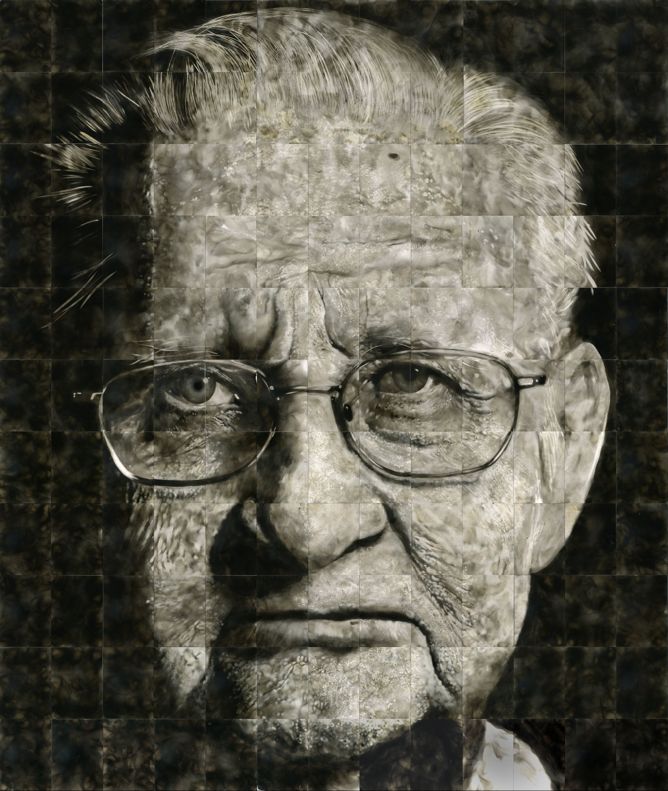 Sometimes the most intriguing aspect of a work of art is the design process used to make it. As seen in the captivating video below, Canada-based artist Steven Spazuk's black-and-white paintings begin with a blank sheet of paper and an open flame. He burns images onto the paper using a torch and a freewheeling hand. Next, he etches and embellishes the ensuing soot with feathers and brushes he makes himself from unconventional materials.
What inspired Spazuk's unusual technique?
"People always ask me this question and every time I am sort of embarrassed by it," the artist tells me in an email. "The truth is that I dreamt of it. I was in a gallery (in my dream) and was looking at that black and white landscape and I knew that it was done with fire and completely understood the technique. In the morning when I woke up I remembered that dream and started to experiment. It was a instant love affair with the medium. That was in April of 2001 and I have been working with fire ever since."
Spazuk says he has spent the past 14 years perfecting his fire-painting technique, experimenting with methods for singeing paper and using what he describes as "weird brushes that will eventually give me surprising lines." He has made brushes from the hair of a Barbie doll or the end of a frayed rope. To create the image below, a painting of his wife, he gathered up the hairs she lost during chemotherapy treatments for breast cancer and made them into a brush.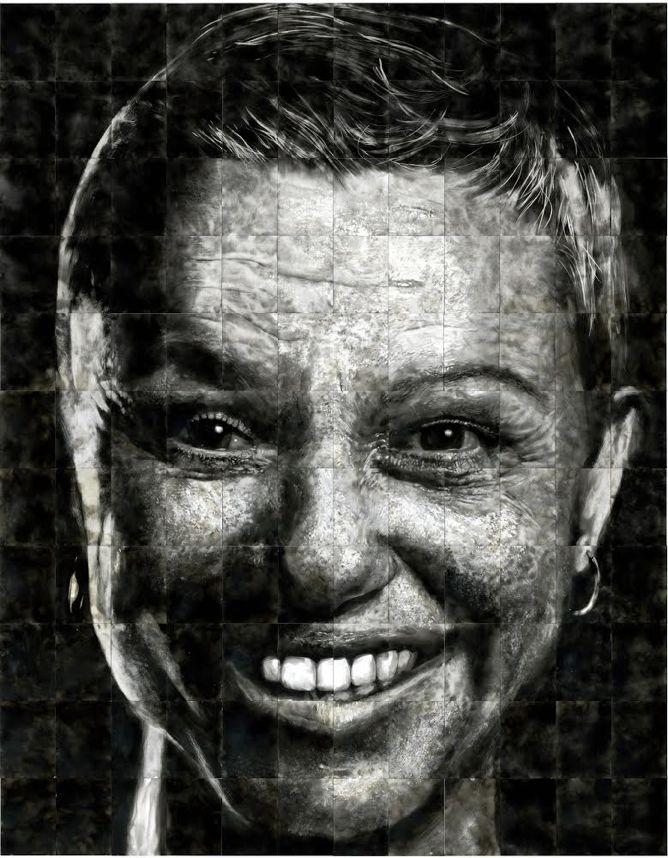 He ingeniously imprints delicate feathers on the charred image of a bird using an actual feather. He removes the soot by touching the surface of the paper. "The soot is so fine and sensitive, it is immediately removed when it is touched," he says.* (Watch the video above for an up-close look at that process.)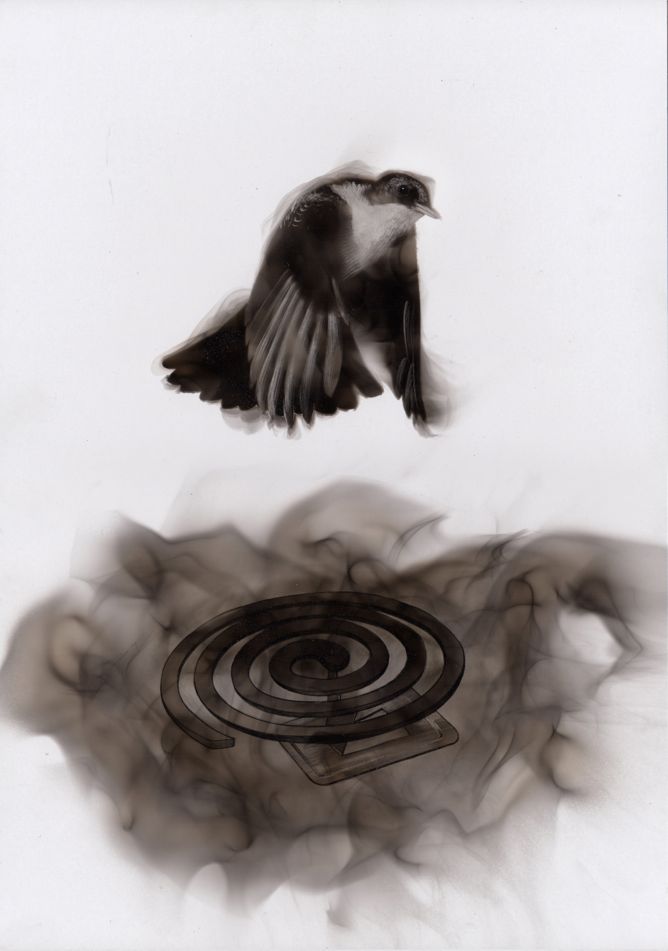 The artist says that the nature of fire painting lends itself to spontaneity.
"Sometimes working with soot is like working with chance," he says. "The path the soot takes is as random as the path a fish takes in the water or a bird in the air. Most of the time when I am in my studio working I don't know what I am going to get and that is the pure joy of working with soot. … I let the drawings appear without controlling anything. I put the flame to the paper [and] let a shape appear. Searching the abstract form, I wait for a figurative revelation ... like when I was a child looking up at the clouds … "
Does he ever set out with a design in mind?
"Sometimes my work or my image is planned, but often I go with serendipity and spontaneity," he says. "It interests me to see what I will discover."
*Correction, Nov. 1. 2014: This post originally stated that the artist uses white paint to embellish his fire paintings. He uses brushes to remove soot from the charred surface of the paper and create a painted effect.