Can Digital Updates on Emergency Room Wait Times Reduce Patient Rage?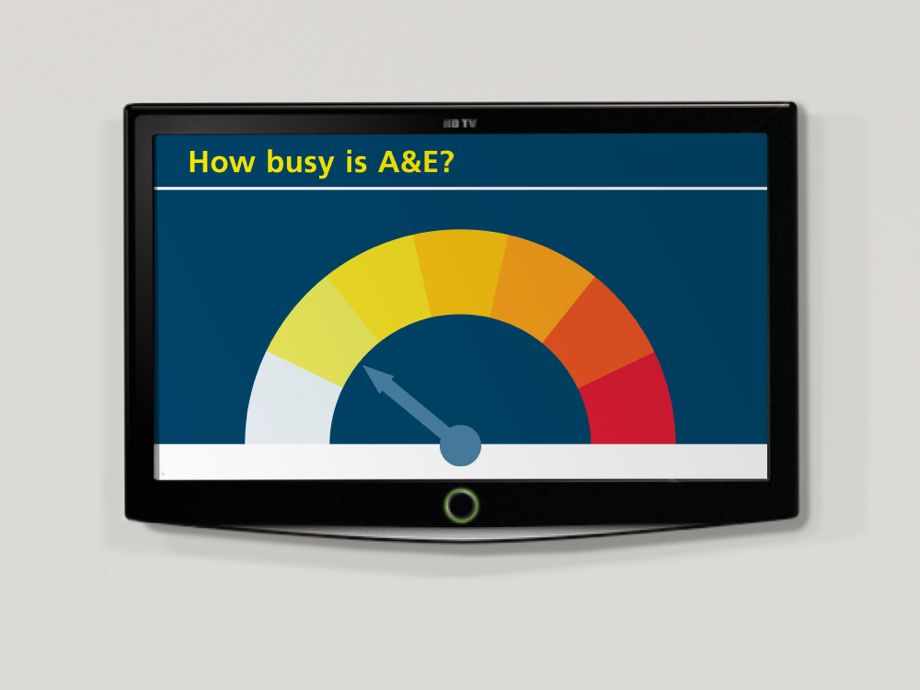 A new emergency room design intervention tested at London and Southampton hospitals over the past year has helped reduce the outbreaks of aggressive patient behavior that often erupt in that unpredictable, high-stress environment.
Called A Better A&E (or accident & emergency, which is what ERs are called in the U.K.), the project by London-based design firm PearsonLloyd for Britain's National Health Service includes clearly designed flowcharts posted in various areas of the waiting room to inform patients about how the department works and the steps they can expect while being processed and treated.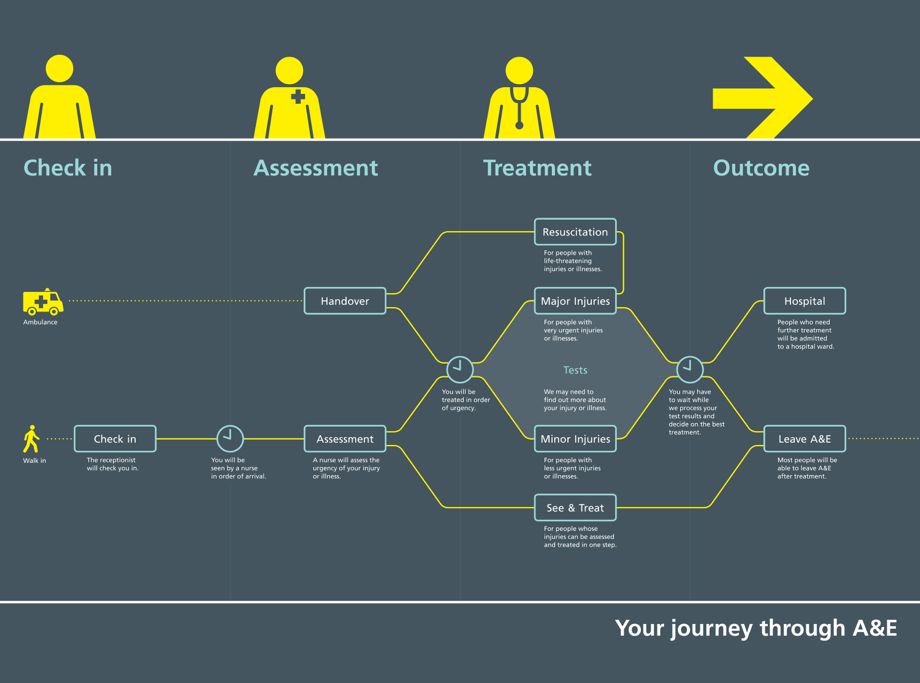 But the most striking feature is the introduction of digital bus stop–style wait time screens. Monitors in the waiting room show live estimated wait times for "resuscitation," "major injuries," "minor injuries," and "see & treat" consultations. The designers have proposed creating a smartphone app that would serve the same purpose, allowing patients to check local hospitals before heading in to see where they might get treated soonest. The idea is that these sorts of low-cost, high-impact design solutions could be easily implemented across Britain to improve patient experience.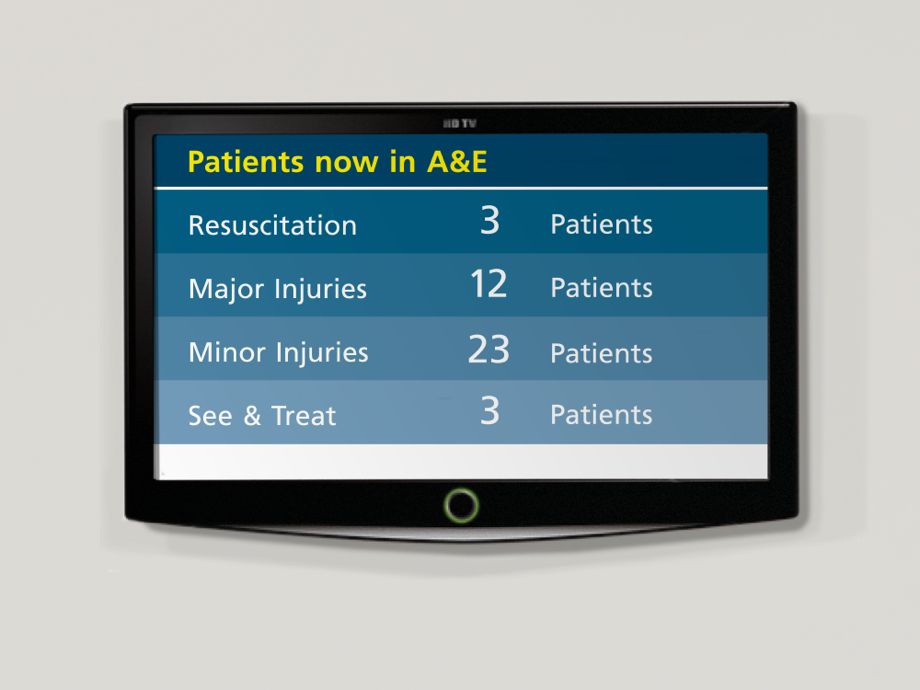 PearsonLloyd director Tom Lloyd told Dezeen: "We were shocked by the fact that there was a 50 percent reduction in the aggressive incidents across the two hospitals after the implementation." According to the firm, 75 percent of patients report feeling less frustration at wait times due to improved signage.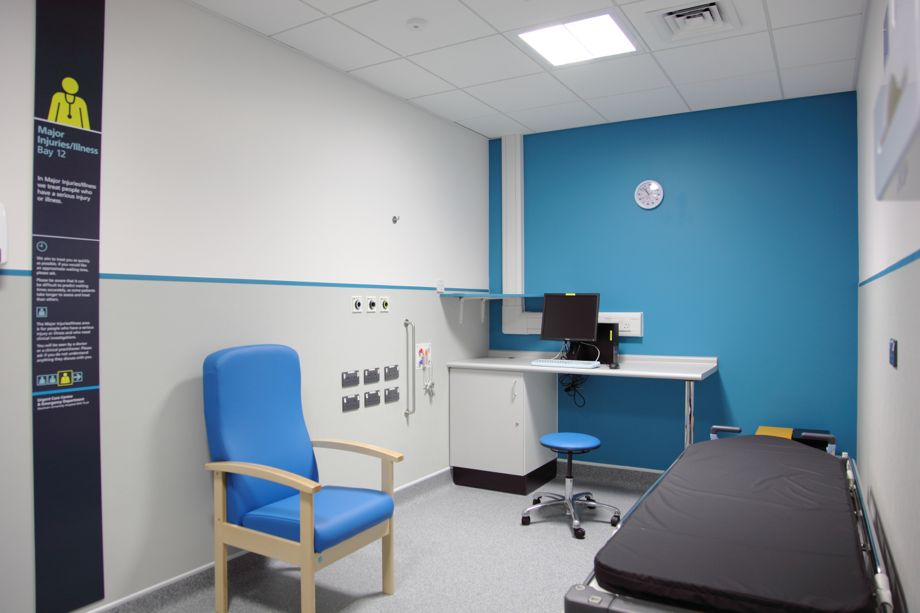 According to PearsonLloyd, it's not just patients who benefit from the design intervention. The firm relied on research indicating that one in 10 National Health Service staff members experiences violence from patients or their relatives every year, costing the health system roughly $113 million per year. Their simple changes have not only helped patients frustrated and angry by long wait times gain a feeling of control over their situation but have also improved "staff morale, retention and wellbeing, with stress-related staff absences falling significantly after the implementation of the solutions."