Concrete Gets Housebroken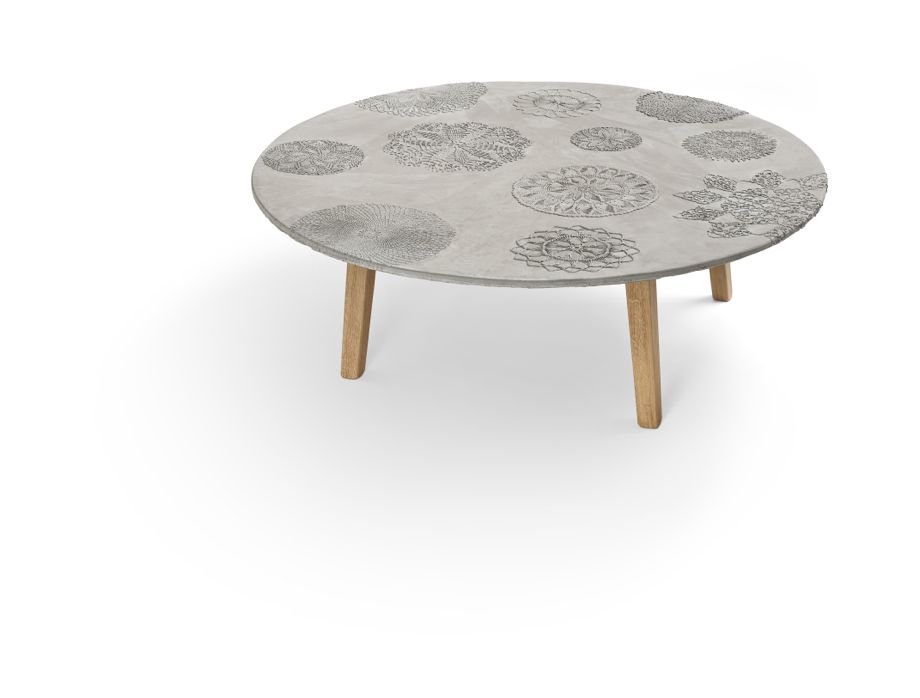 Man has been using concrete as a building material since the rise of the earliest civilizations. The Romans refined its use for construction, laying a concrete foundation for the Colosseum. After the fall of the Roman Empire, the mix of cement, sand, water and rocks fell out of use before being rediscovered in late 18th-century Britain. By the end of the 19th century it was ubiquitous, and 300 years later it is the most commonly used manmade material in the world, according to Robert Courland, the author of the history Concrete Planet.
If concrete has long been a foundation for our buildings, bridges, roads and dams, it was 20th-century architects like Frank Lloyd Wright (who constructed textile block houses made from patterned and perforated concrete blocks) and Le Corbusier (who produced monumental buildings) who gave concrete star billing.
In recent years, architects and interior designers have brought concrete into the home once more by laying polished concrete floors in a range of finishes or constructing concrete-based bathrooms and kitchens.
And now a new breed of product designers is taking concrete even further, using it to make furniture, lighting and decorative objects for the home.
London-based industrial designer Benjamin Hubert's plywood task lamps are made with concrete shades and bases.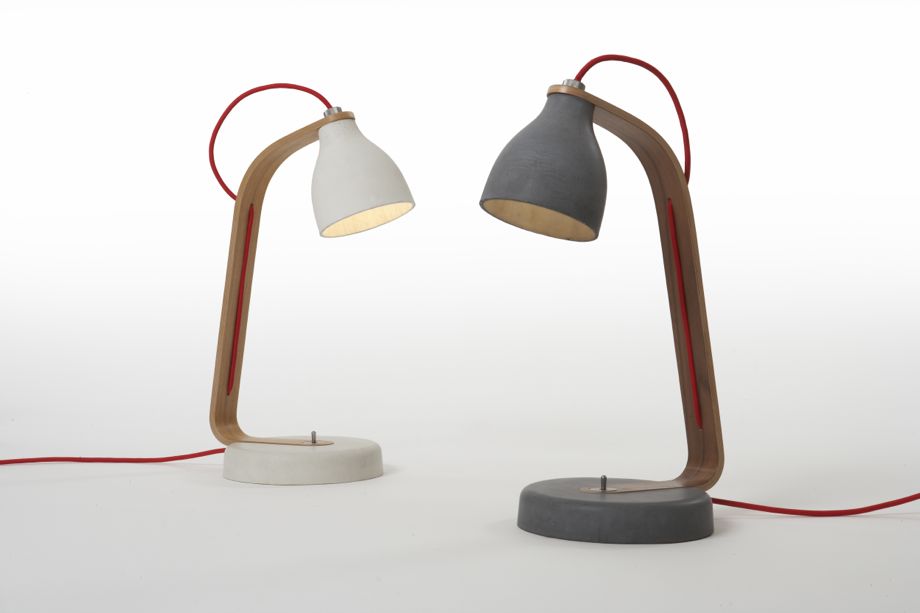 Norwegian UK-based designer Magnus Pettersen's concrete desk set has rounded edges and a smooth finish.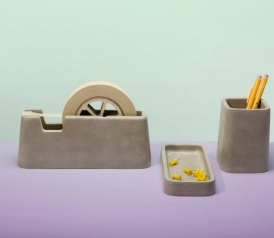 "I wanted to explore how concrete could work as a material for interior products, rather than the exterior building material most people associate with concrete," Pettersen told me in an email. "I think the texture of concrete is nice to touch, as long as you use a fine sand when mixing the concrete." He says concrete designs for interior use work best if the design itself isn't too "hard," which is why his desk set has a smooth, rounded aspect.
Designer Doreen Westphal of the Eindhoven-based Mensch Made showed a softer side of concrete when she designed a series of concrete lace curtains in 2009. She developed them in collaboration with Gregor Zimmermann and Thomas Teichmann from G.tecz, a German tech company focusing on innovations in concrete engineering.
Why has concrete become such an appealing material to use inside the home now?
"I just wanted to play with the material to see what it can do for small delicate designs," Westphal told me in an email, adding that material innovations allow designers to "make concrete objects which you could not make before, like the concrete lace curtain," or a pair of concrete cufflinks. "With the concrete cufflinks I tried to find out how fine and small I could work with concrete. Maybe it needed a woman's view on concrete to give it a twist."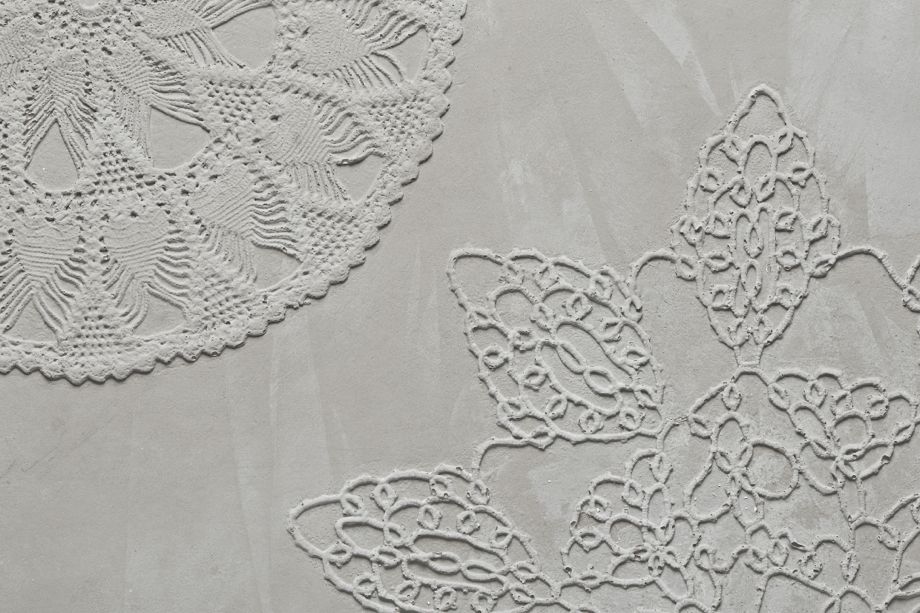 Earlier this month, the German-born designer introduced a series of new concrete objects and furniture pieces that highlighted "the female side of concrete," she says.
Her hand-crafted pieces include a round concrete table etched with a flowery pattern made from vintage lace (above) and a concrete wall clock. The table's wooden legs and the clock's wooden hands help to warm up the industrial material.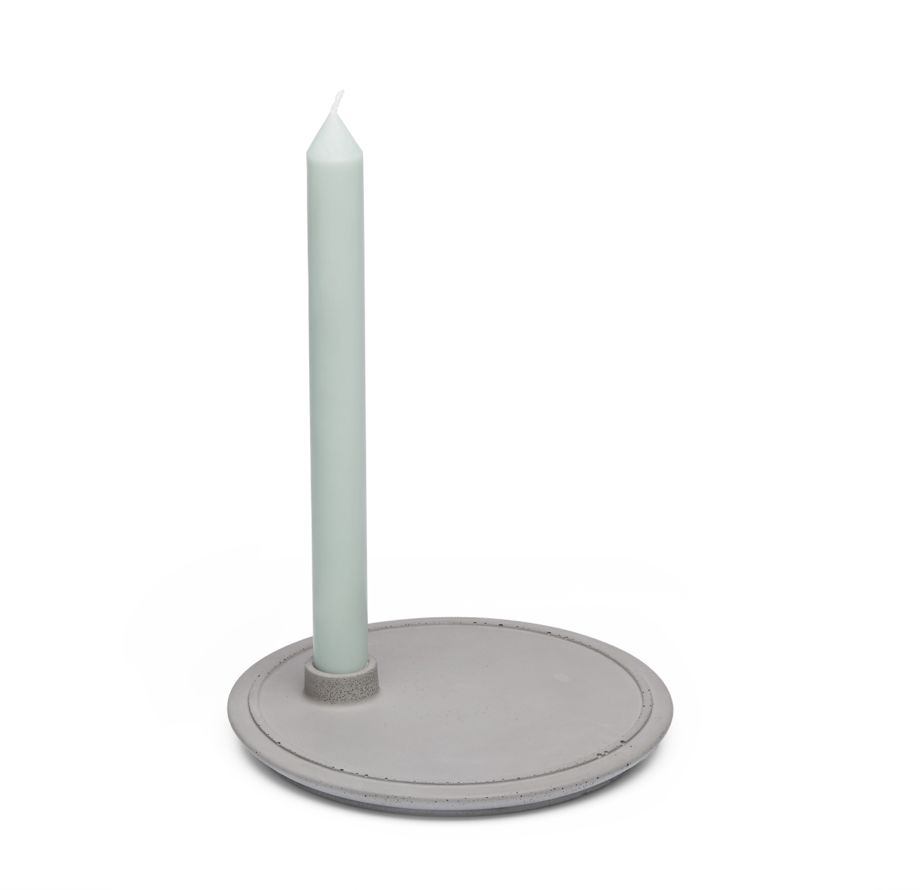 Westphal adds that the collection appeals because of its "combination of female shapes and patterns in a sturdy male material. I know some guys that make heavy objects from the material–just because they can. I promised myself to only make things which I can carry myself, therefore my furniture is delicate and maybe female, but also practical."
Westphal says that new generation concrete isn't lightweight but is stronger; her sturdy concrete lace table is not even a half-inch thick. "The concrete is mixed with a lot less water and very fine sand," she says, "that makes it strong and able to make delicate textures."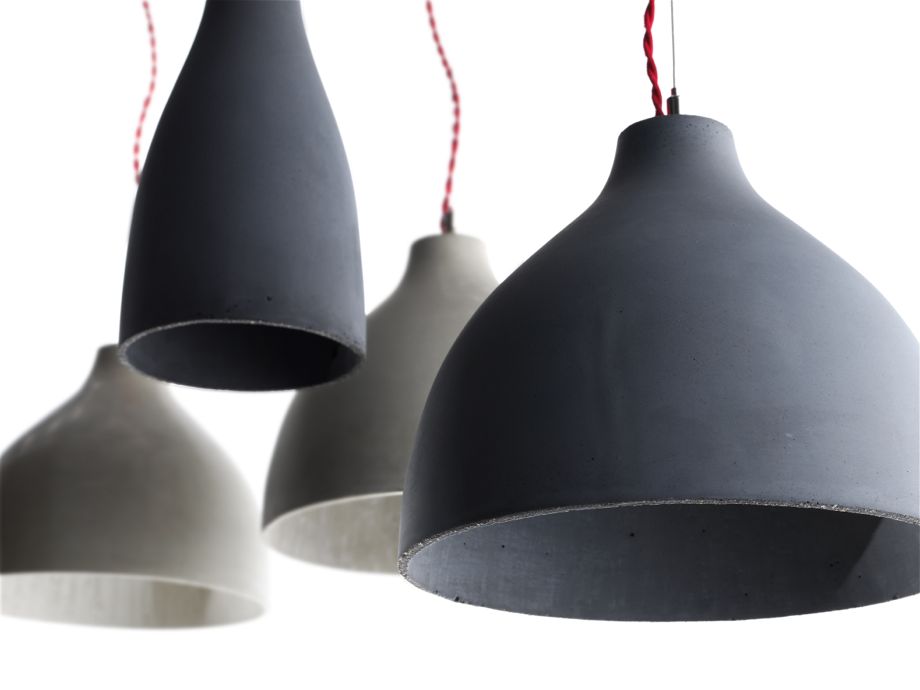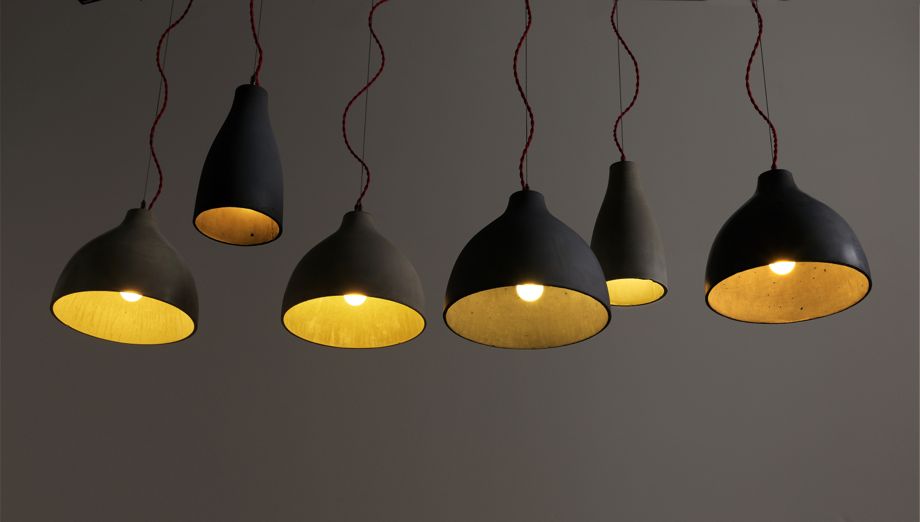 Author Robert Courland says he sees the use of concrete objects in the home not as a passing fad but as having a "wonderful future. Since concrete can be cast to make almost any form, its application is only restricted by the imagination," he says. "New concretes with special attributes that are just entering the market will also expand its use in non-construction applications. Some companies are introducing concrete mixes that, instead of their normal drab battleship gray color when set, are pure white. When polished, they have the appearance of marble or limestone. White also allows the more effective use of dyes: you can have bright blues, yellows, reds, and so on. The possibilities are endless. Trust me: in a few years, almost every household will have something in its kitchen, living room, or bedroom made of concrete—besides, of course, the foundation beneath them!"