Ask a Teacher: What's the Best and Worst Advice You've Ever Received?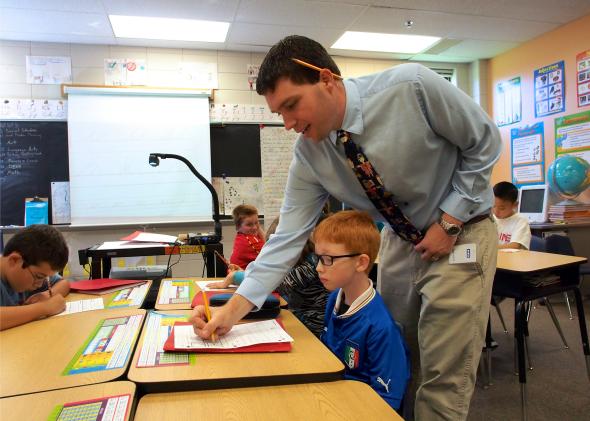 Listen to Episode 1 of Ask a Teacher:
Welcome to Ask a Teacher, Slate's new education podcast presented with the Teacher Project at the Columbia University Graduate School of Journalism. In this week's episode, host Matt Collette asks three teachers questions submitted by Slate readers, including, "What is the best and worst advice you were given as a new teacher?"
This episode's teachers are:
Valerie Lake, an eighth-grade English teacher and literacy coach at Lower Manhattan Community Middle School in New York.
José Vilson, an eighth-grade math teacher in New York's Inwood/Washington Heights neighborhood. He's also the author of This Is Not a Test: A New Narrative on Race, Class, and the Future of Education. He blogs at thejosevilson.com.
Jeanna Chavetta, a seventh-grade Spanish, language arts, and social studies teacher at Buena Vista Horace Mann School in San Francisco.
This episode is sponsored by The Great Courses, offering more than 500 lecture series taught by top professors and experts, available in audio and video formats. Go to thegreatcourses.com/teacher for a special, limited-time offer.