No Love for Romney or Science Fiction
Salman Rushdie explains his politics, literary influences, and answers Slate reader questions.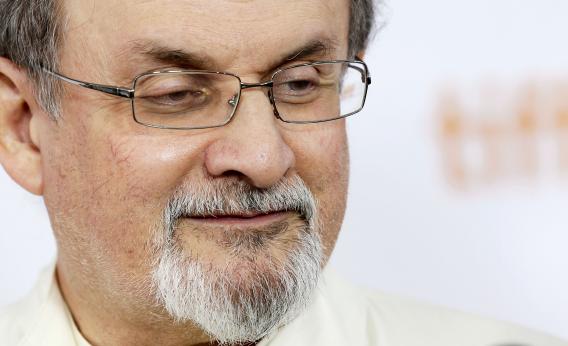 Salman Rushdie cites a wide range of literary influences on his writing, from The Arabian Nights to the fiction of Philip Roth, Saul Bellow, and Bernard Malamud. But one genre he says he has little appetite for is science fiction.
Rushdie sat down recently with Slate's Jacob Weisberg for a wide-ranging interview in advance of the arrival of his latest book Joseph Anton: A Memoir. During their conversation, the British-Indian author answered a series of Slate reader questions, offering his take on the 2012 presidential race, tips for young writers, and a reflection on how he came to be a nonbeliever.
You can watch Part 1 of the interview, in which Rushdie explains why he wrote his memoir in the third person. In the second segment, he discusses how he survived a decade of living under threat of death, after a fatwa was issued by Iran's Ayatollah Khomeini in the wake of publication of The Satanic Verses.