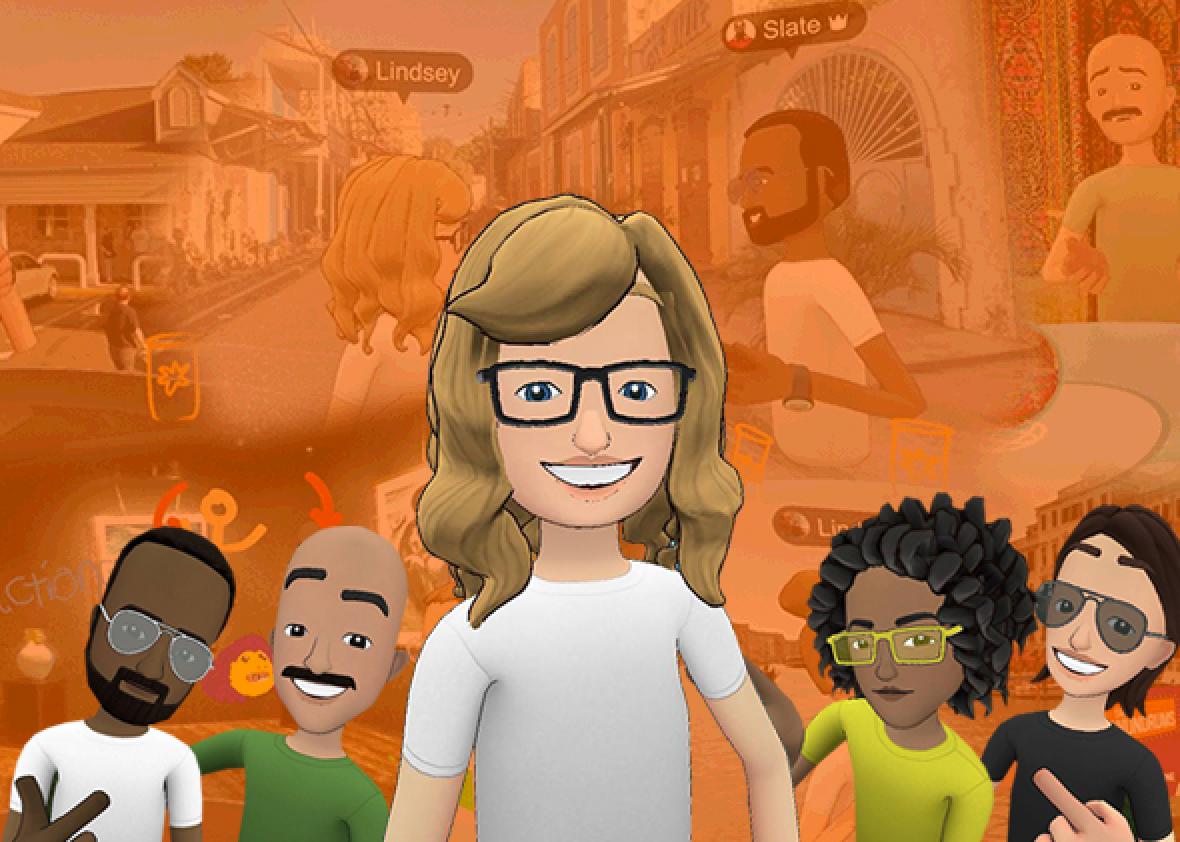 In Conundrums, Slate's live talk show in virtual reality, host Lindsey Weber takes celebrity guests on a surreal trip down memory lane. Using Facebook Spaces, the company's new VR platform, Weber travels the world with guests from inside our studio, including trips to their home countries, their favorite beaches, and sometimes, even into space.
Episode 9: DJ Cipha Sounds
Comedian and DJ Cipha Sounds talks comedy and hip hop in a trip around New York City and a visit to Kensington Palace.
Lindsey takes Bobby, her co-host on the podcast Who? Weekly, on a pop-culture-inspired trip and includes a segment of celebrity Pictionary.
Episode 7: PJ Vogt Parts 1 & 2

PJ Vogt of Gimlet Media's Reply All joins as our first guest to "ock in" from home and talks about his hometown favorites.
Episode 6: Brigette Lundy-Paine
Brigette Lundy-Paine of Netflix's Atypical returns to the West Coast and is challenged to a portrait drawing contest.
Episode 5: Maz Jobrani Parts 1 & 2

Comedian Maz Jobrani joins us as we take him back home to the Bay Area and to various spots in Iran.
Wyclef Jean joins the show to discuss his new album Carnival III.
Love Simone from Own's Greenleaf walks down memory lane in the Bronx.
Episode 2: Filipe Valle Costa
Filipe Valle Costa from FX's Snowfall gives us a virtual tour of his favorite cities in his home country of Portugal.
Episode 1: Kristian Nairn
DJ Kristian Nairn, aka Hodor from Game of Thrones, gives us a tour of Northern Ireland and an inside look at the club where he spent 11 years as a resident DJ.