30 Ballparks in 30 Days
The ultimate baseball road trip itinerary generator returns for the 2015 season.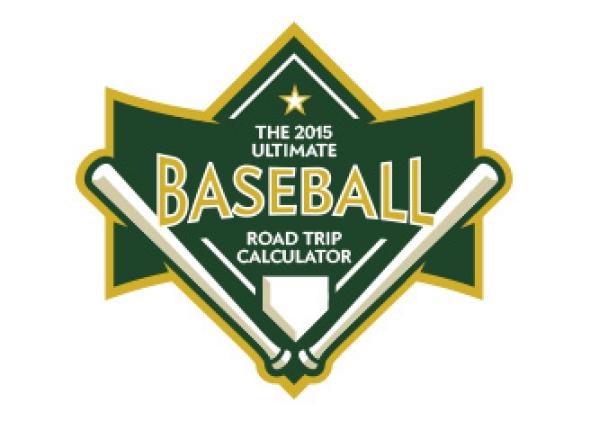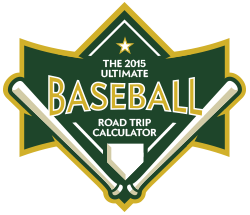 SHARE TRIP


TO FIND A ROAD TRIP THAT WILL TAKE YOU
TO ALL 30 BALLPARKS IN 30 DAYS
1. Choose a starting stadium by clicking on a city on the map.
2. That team's home schedule will appear below the map. Select a highlighted date.
3. The algorithm will build your 30-day road trip and a detailed itinerary will appear below. Click reset to try a new start date or stadium. (Warning: Some segments will show a path that goes over water. Please do not drive in the ocean.)

YOUR ULTIMATE ROAD TRIP
Starting Stadium:
Starting Date: End Date:
RESET
Rules
Two summers ago, my friend Eric and I indulged in the ultimate expression of baseball fandom: We attended 30 ballgames in 30 different stadiums in 30 days. Twenty-two thousand miles in a 2008 Toyota RAV4 later, it was clear we'd never again look at peanuts and Cracker Jack in quite the same way.
Eric has never been the hardcore baseball fan that I am. I spent my summers watching every Red Sox game and memorizing stat lines; I listed Theo Epstein as my role model in my high school yearbook. Eric is more like a hardcore fan of America, more intrigued by the idea of a 37-state bender than the 30 stadiums we'd encounter along the way. But he said he was open to learning to love the game, and so I intended to teach him a thing or two.
Things did not exactly go as planned. In the two years since our baseball binge, Eric had not been back to a ballpark. But this month we crossed paths in Florida during spring training and I managed to drag him to the Washington Nationals' training park in Viera for one more swing at America's pastime.
I came up with the idea for the original 30-game road trip while I was a member of the Harvard Sports Analysis Collective, a college club that was designed to reduce all sports decisions to Moneyball-style minutia. I devised our road trip itinerary using a computational technique called linear programming. I wanted to visit all 30 parks in 30 days, and I wanted to build in enough time in each city to allow us to stay for the whole game. I was also adamant that we drive between cities, never taking advantage of planes, trains, or time machines.
It was not easy to build a road trip along these parameters. Some stadiums, like Coors Field in Denver and Safeco Field in Seattle, are at best a 12-plus-hour drive from the next or previous major league city. If you throw in the complication of Mondays and Thursdays being off days for most teams, the options are so limited that the "optimal" trip is far from optimal as any sane person would define it. And then there was the problem of extra innings, a threat that loomed over every game, threatening to louse up our often down-to-the-hour plan. I had decided that the baseball gods would only deem our homage to the sport worthy if we stayed for the entirety of every game. Eric took to calling this the "stay for the whole game no matter how much we don't want to be there" rule.
My algorithm assumed each game would last four hours, a generous timeframe even by today's major league standards, but throw in traffic on your way out of the parking lots and those extra-inning "thrillers" left little time to spare. On one of our tightest stretches—a drive from Baltimore to Miami in considerably less than a day—the Red Sox and Orioles went 13 innings. Fans around us poured out of the stadium early, presumably because they had to get up for work the next day. We had no such luxury. The drive from Baltimore to Miami (not counting stops) would take 16 hours according to our patron saint Google Maps. The gift of extra innings left us 19 to complete it.
I could tell that bad memories of that race down the Eastern Seaboard (we made it) still haunted Eric when we met up in Viera. "I can already tell this game is going into extras," he told me as we found our seats. "Because today's my only chance to make it to the beach."
"You'll get to your beach," I promised. "The pace of spring training games is much quicker." I didn't actually have any numbers to support this, but Eric didn't know that.
Things looked good at the start. The Nationals led from the get-go, maintaining a one- or two-run cushion through the warming afternoon. And the game did seem to move along faster, if only because of the lack of pomp and circumstance. There were no Jumbotron promotions or drawn-out pitching changes to slow us down. In a surprise that shocked our still-regimented senses, there wasn't even a seventh-inning stretch. By the time we reached the top of the ninth, the visiting Astros were still trailing by two and the beach was still in play.
"But we know how this goes," Eric said. "The Astros will score exactly two runs."
Then the Astros scored two runs. And didn't score a third. We headed to the bottom of the ninth tied 6–6.
"I told you this game was going to extras. It's always one more inning with you. And one more inning. And one more inning."
We still had hope in the bottom of the ninth, but three outs later, the Nats had failed to score. Fans around us gathered their belongings and filed toward the exits. They must have not had made the "stay for the whole game no matter how much we don't want to be there" pact. I was determined to remain till the bitter end, even if the game could not have been more meaningless. Eric, consistently bad at deserting a friend, was stuck by association.
We readied ourselves for a nail-biting battle for an irrelevant outcome. But the field stayed empty. Our eyes darted to the dugouts, where the players were making their way to the clubhouse, which made us wonder. Then the umpires left, which made us pretty sure. Then the beer vendors left, which made us certain. Eric turned to me in stupefied rapture. The game had ended a tie.
As the self-declared spokesman for hardcore baseball fandom, I was embarrassed. First, I had forgotten that spring training games could end in ties, which made my knowledge of the sport seem less than encyclopedic. Second, I was happy the game was over. I should have wanted it to go on forever.
It's not that the 30 games in 30 days obliterated my enthusiasm for the sport. But after 9,080 pitches thrown during 281 innings, you realize it's not always about who wins or loses. The spring training game was the first time in months Eric and I had an excuse to spend three hours together catching up on our lives. Not even I can feign excitement in wanting to see more innings when so little is at stake, but it wasn't hard to be excited to see a best friend who now lives thousands of miles away. And I was pleased that the outing I'd forced upon us didn't ruin his chances of hitting the beach.
If you want to attend 30 games in 30 days, by all means do so: The tool above allows you to choose your start date and city and will plot a course for you from there. As for Eric and I, we did it once and we will never do it again. One game in one day was plenty.