One of the Great Train Wrecks of All Time
Slate's podcast about campaign history looks back at George McGovern's disastrous handling of the Eagleton Affair in 1972.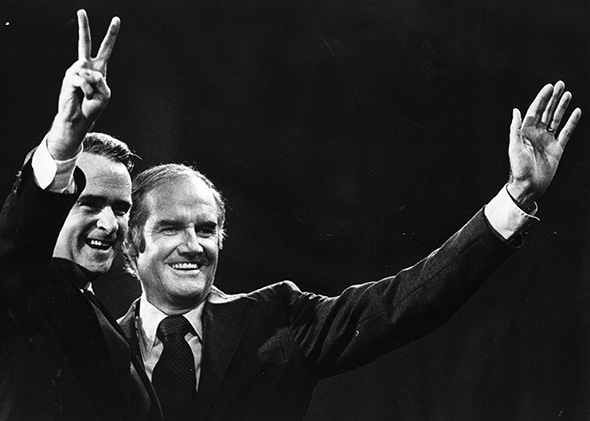 Listen to Episode 11 of Whistlestop:
In this episode of Slate's podcast about presidential campaign history, Slate political columnist John Dickerson examines George McGovern's hasty selection of a vice presidential running mate during the 1972 campaign.
Dickerson describes how McGovern tapped Missouri Sen. Tom Eagleton for the ticket with minimal vetting. Then, Eagleton was compelled to reveal his history of hospitalizations and electroconvulsive therapy.
McGovern vowed to back his running mate "one thousand percent," but Eagleton withdrew after just 18 days. Described by McGovern strategist Bob Shrum as "one of the great train wrecks of all time," the so-called Eagleton Affair left its mark on liberal politics for generations to come.
Love Slate podcasts? Listen longer with Slate Plus! Members get bonus segments, ad-free versions, exclusive podcasts, and more. Start your two-week free trial at slate.com/podcastplus.