Ford, Reagan, and the Halloween Massacre
Slate's podcast about campaign history revisits the Republican primary election of 1976.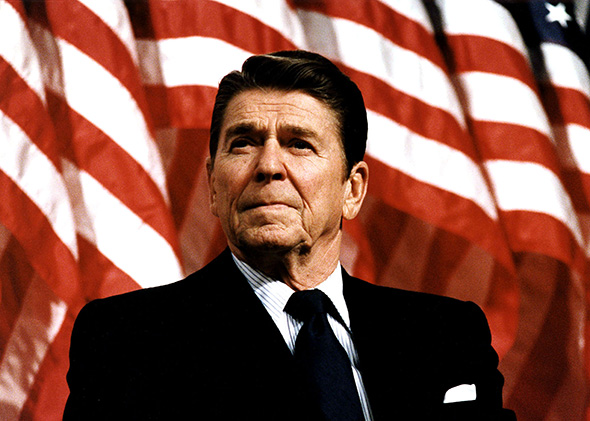 Listen to Episode 9 of Whistlestop:
In this episode of Slate's bite-sized podcast about presidential campaign history, chief political correspondent John Dickerson brings us the story of Ronald Reagan's audacious bid to challenge a sitting president, Gerald Ford, for the GOP presidential nomination in 1976.
Dickerson gives the background of the Gipper's ascendency to hero status in the conservative movement. The first installment of a two-part series. Recommended for fans of Slate's Political Gabfest and American political history.
Love Slate podcasts? Listen longer with Slate Plus! Members get bonus segments, ad-free versions, exclusive podcasts, and more. Start your two-week free trial at slate.com/podcastplus.