Calling Dear Prudence
Emily Yoffe answers your wedding questions on our call-in show.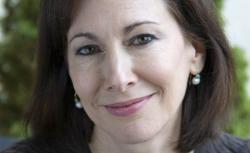 Sometimes an upcoming wedding is so stressful, you just need to talk to someone. Luckily, Slate's Dear Prudence, Emily Yoffe, is here to listen and offer advice. Listen to the first episode of Prudie's Wedding Advice, in which readers call in with nuptial quandaries including a mother-in-law's cream-colored dress, out-of-control bachelorette party expenses, and whether to invite the woman your father left your mother for.
You'll find more wedding advice from Prudie, this time in written form, here.
"The Long Walk to the Altar: Prudie offers wedding advice on family estrangement, inappropriate toasts, and an extravagant bride, just in time for summer," by Emily Yoffe. Posted Tuesday, June 11, 2013.
"My Big Fat Disney Wedding: I'm a tomboy, not a princess. Here's why getting married at a huge theme park was a delightfully practical decision," by Rachael Larimore. Posted Tuesday, June 11, 2013.
"Click Here to RSVP: Online invites are now far better than paper. And yes, you should even use them for your wedding," by Farhad Manjoo. Posted on Wednesday, June 12, 2013.
"How to Be a Better Best Man: Flirt with the mother of the bride, but don't grind with her," by Troy Patterson. Posted on Wednesday, June 12, 2013.