Chuck Todd on Cynicism in the Political Landscape
The moderator of NBC's Meet the Press talks about walking the fine line between journalism and show business.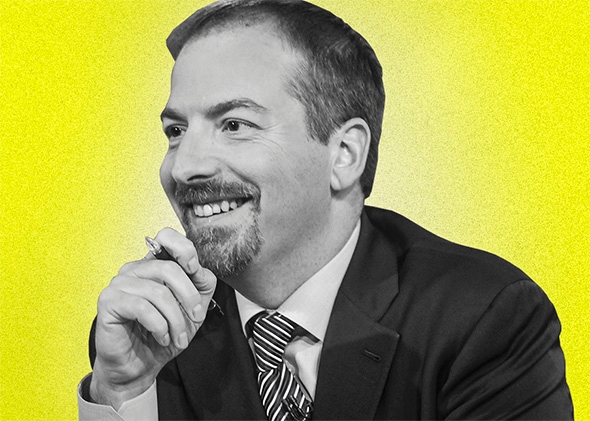 Listen to this episode of The Moment with guest Chuck Todd:
This week on The Moment, Brian Koppelman talks to Chuck Todd, NBC News political director and moderator of Meet the Press. Fresh from interviews with former Sen. Rick Santorum and Sen. Bernie Sanders that aired on the May 31 edition of his show, Chuck talks about the state of our political landscape and his role in the process. Brian and Chuck also discuss the role that show business plays in journalism, the value of long-form interviews, and Chuck's waning enthusiasm for the political game.