Bryan Garner on David Foster Wallace, Steven Pinker, and Why Language Matters
The lexicographer and author of Modern American Usage discusses the DFW essay that changed his life.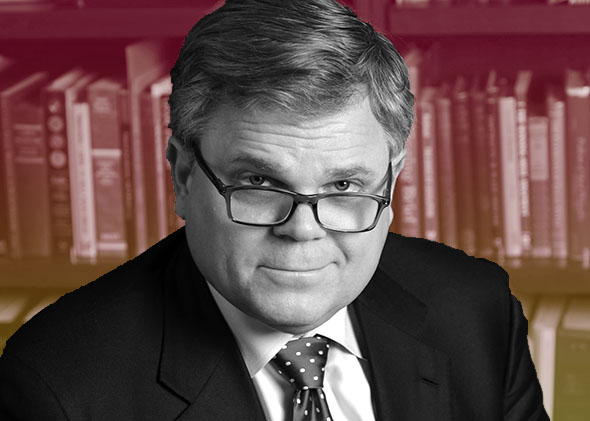 Listen to this episode of The Moment with guest Bryan Garner:
This week on The Moment, Brian Koppelman's guest is Bryan Garner, author, lexicographer, and subject of David Foster Wallace's essay "Authority and American Usage." Garner talks about his book, Modern American Usage, and how his life changed after Wallace's essay ran in both Harper's and the book Consider the Lobster.
Koppelman and Garner also cover their mutual love of language and why descriptivists and prescriptivists just can't get along. Other highlights include Garner's personal warmth for Supreme Court Justice Antonin Scalia, Garner's take on why Steven Pinker's new book on language "isn't very good," and the debate on whether or not prescriptivists may have literally lost the fight on the definition of literally.
Slate's The Moment is sponsored by Quickbooks Self Employed. Visit tryselfemployed.com/moment for your free 30-day trial. And by Stamps.com. Buy and print official U.S. postage using your own computer and printer, and save up to 80 percent compared with a postage meter. Sign up for a no-risk trial and a $110 bonus offer when you visit Stamps.com and use the promo code MOMENT.