The Audio Book Club on Pride and Prejudice
A special edition of our books discussion for the 200th anniversary of Jane Austen's classic.
To listen to the Audio Book Club discussion of Pride and Prejudice, click the arrow on the player below.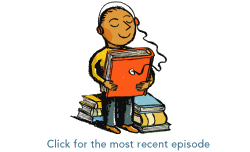 This month, Slate editor David Plotz, deputy editor Julia Turner, and contributing writer Seth Stevenson discuss the enduring charms of Jane Austen's Pride and Prejudice on the occasion of its 200th birthday. The three discuss why the novel still bewitches us, whether it is fundamentally radical or conservative about gender and class, and the difference between Austen people and Brontë people. They also envision what a Jane Austen dating service might do for the modern man.
Next month's Audio Book Club selection is Lauren Groff's Arcadia. This widely praised novel is about a commune in the 1970s and appeared on numerous best-of-2012 lists. Pick up the book at your local progressive co-op and join the Audio Book Club on March 1 for our discussion.