Mom and Dad Are Fighting: The "Is My Kid a Narcissist?!" Edition
Listen to Slate's parenting podcast on how to teach your kids that they aren't better than everyone else, elder care, and day-care scofflaws.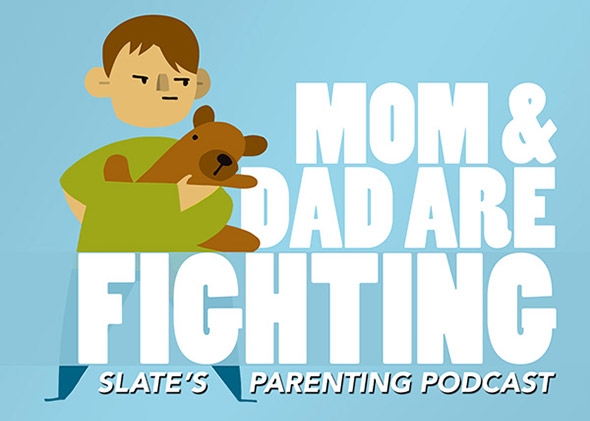 Listen to Mom and Dad Are Fighting by clicking the arrow on the audio player below:
In this week's edition of Slate's parenting podcast Mom and Dad Are Fighting, Slate editors Allison Benedikt and Dan Kois talk to researcher Eddie Brummelman of the University of Amsterdam about a new study on what makes for narcissistic kids. Then, we talk elder care with George Hodgman, author of the new memoir Bettyville. Plus, a listener asks about what to do when a day-care center isn't following the law, and Dan thinks Allison's fail isn't really a fail.
Items discussed in the show:
Allison rescinds her recommendation of The Slap [insert slap sound here].
Dan and Allison both recommend figuring out how to pronounce "Weil" and "Weing" before you go on a podcast and talk about them.
This week's advertisers are:
The chapter book The Terrible Two by Jory John and Mac Barnett, illustrated by Kevin Cornell.
Little Passports, the monthly subscription for kids. Use promo code FIGHT40 to save 40 percent on your first month.
Bluum, a monthly box of goodies for parents and kids, from pregnancy to preschool. Use promo code MOMDAD for 40 percent off the first month of all monthly, 3-, 6- and 12- month plans.
Email us at momanddad@slate.com to tell us what you thought of today's show and give us ideas for what we should cover in the next edition. Got questions that you'd like us to answer on a future episode? Call and leave us a message at 424-255-7833.
Podcast produced by Ann Hepperman.