Mom and Dad Are Fighting: The I Quit Edition
Listen to Slate's parenting podcast on when to let your kids quit activities, and parenting with chronic pain.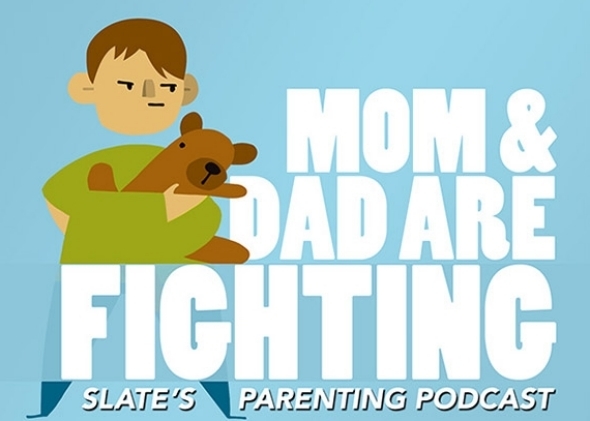 Listen to Mom and Dad Are Fighting by clicking the arrow on the audio player below:
In this week's edition of Slate's parenting podcast Mom and Dad Are Fighting, Slate editors Allison Benedikt and Dan Kois talk about when it's OK to let your kid quit an activity. Then, they talk to writer and mother Sarah Erdreich about what it's like to be a parent with chronic pain. Plus, a listener call about butt jokes, and parenting triumphs and fails.
Items discussed in the show:
Dan recommends the new movie, Paddington, which he says both kids and parents will dig.
Allison recommends Togetherness, the new HBO show by Jay and Mark Duplass, which is all about marriage after kids, and is both very funny and extremely difficult to watch. But worth it.
Email us at momanddad@slate.com to tell us what you thought of today's show and give us ideas for what we should cover in the next edition. Got questions that you'd like us to answer on a future episode? Call and leave us a message at 424-255-7833.