Mom and Dad Are Fighting: The Better Luck This Year Edition
Listen to Slate's parenting podcast on parenting resolutions, drinking around kids, and how to be a good aunt.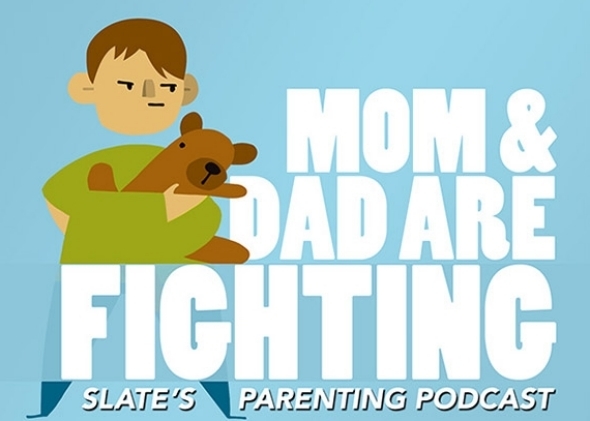 Listen to Mom and Dad Are Fighting by clicking the arrow on the audio player below:
In this week's edition of Slate's parenting podcast Mom and Dad Are Fighting, Slate editor Allison Benedikt and her husband (and Gawker Media investigations editor) John Cook hear from various Slate staffers about their parenting resolutions for 2015. Then, Allison and John take questions from childfree listeners on what they've always wondered about raising kids. Plus a listener call about children and alcohol, and parenting triumphs and fails.
Items discussed in the show:
Allison recommends adult zip-lining.
Email us at momanddad@slate.com to tell us what you thought of today's show and give us ideas for what we should cover in the next edition. Got questions that you'd like us to answer on a future episode? Call and leave us a message at 424-255-7833.