Mom and Dad Are Fighting: Your Own Personal Fantasyland Edition
Slate's parenting podcast on Disney World, allowances for kids, and hot topics from the Mommy Wars.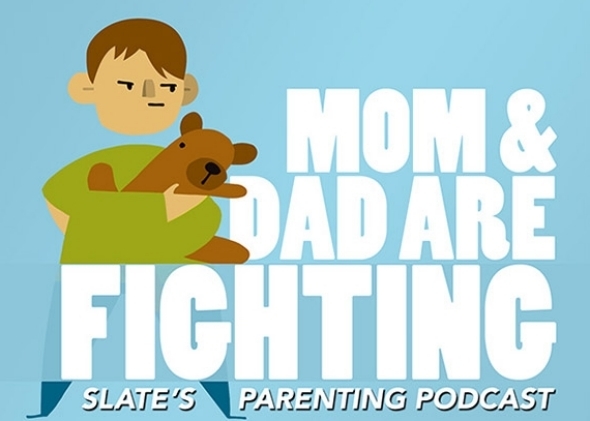 Listen to Mom and Dad Are Fighting by clicking the arrow on the audio player below:
In this week's edition of Slate's parenting podcast Mom and Dad Are Fighting, Slate editors Allison Benedikt and Dan Kois talk to New York Times personal finance columnist Ron Lieber about kids' allowances: when to start, how much to give, and whether to make those ungrateful monsters work for it. Then Dan and Allison discuss the new Fantasyland at Walt Disney World and the way it signals a transformation of the theme park experience for kids and parents. Plus: a Mommy Wars lightning round, recommendations, and a particularly terrible fail from Dan.
Items discussed in the show:
Email us at momanddad@slate.com to tell us what you thought of today's show and give us ideas for what we should cover in the next edition. Got questions that you'd like us to answer on a future episode? Call and leave us a message at 424-255-7833.