Mom and Dad Are Fighting: The "It Costs How Much???" Edition
Listen to Slate's parenting podcast on talking to kids about Ferguson and how much it costs to raise a child.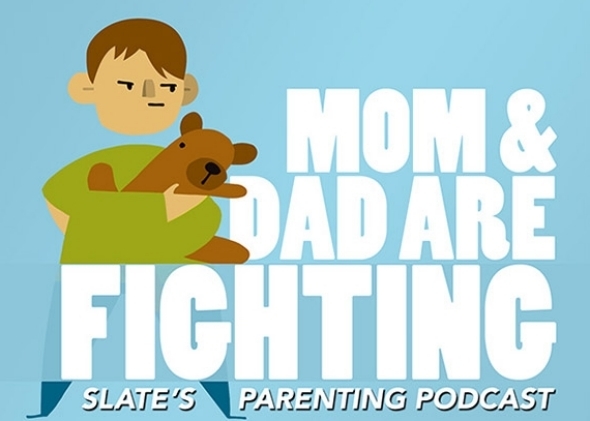 Listen to Mom and Dad Are Fighting by clicking the arrow on the audio player below:
In this week's edition of Slate's parenting podcast Mom and Dad Are Fighting, Slate editor Allison Benedikt talks to freelance writer Stacia Brown and Dwayne Betts, author of the memoir A Question of Freedom, about how they discuss Ferguson and racism in America with their kids. Then, Slate business and technology editor Jessica Winter comes on to help dissect the latest numbers on how much it costs to raise a child. Plus, a listener call about sleepovers, and a special parenting fail from Slate politics editor Will Dobson.
Other items discussed in the show:
Mom (and guests) recommend:
Chris Wade recommends Dungeons and Dragons, and says it will teach your kids the interpersonal skills you lack.
Allison wants you to check out Jessica Grose's Slate series, "Child Care Over There," in which she interviews parents from around the world to find out how they handle child care dilemmas and logistics.
Email us at momanddad@slate.com to tell us what you thought of today's show and give us ideas for what we should cover in the next edition. Got questions that you'd like us to answer on a future episode? Call and leave us a message at 424-255-7833.