"I Always Believed That Created Languages Were Art Pieces"
Bob Garfield and Mike Vuolo talk to conlanger David J. Peterson about the art and craft of inventing languages for Game of Thrones.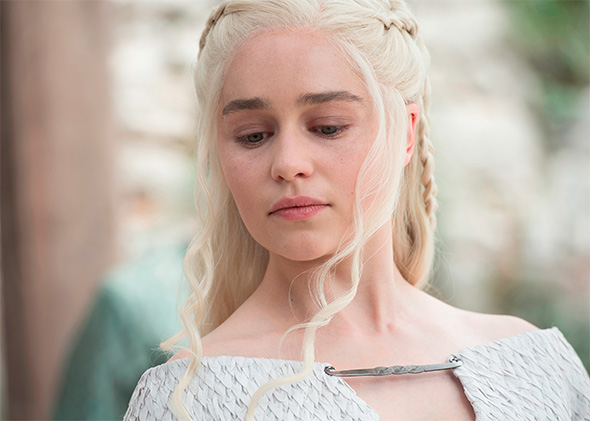 Listen to Lexicon Valley Episode No. 60: M'athchomaroon, Zhey Lajak Vezhven!
David J. Peterson: "I always believed that created languages were art pieces, and in that regard the creation is its own reward. I think the satisfaction I get from it is not so much people speaking it or wanting to speak it or use it, but people going back over and looking at the choices I made, looking at the grammar, and understanding not just the effort that went into it but the artistic thought behind it."
This week's episode is sponsored by The Great Courses and its series "Language A to Z." Order it at 80% off the original price by visiting thegreatcourses.com/lexicon.
And by Blue Apron, the new service that delivers all the ingredients you need to make incredible meals at home. Discover a better way to cook. Visit BlueApron.com/lexicon to get your first two meals free.
If you're a fan of Lexicon Valley, check out this week's episode of The Moment podcast. Host Brian Koppelman talks with lexicographer Bryan Garner, author of Modern American Usage and the subject of David Foster Wallace's essay, "Authority and American Usage."
Join Slate Plus! Members get bonus segments, exclusive member-only podcasts, and more. Sign up for a free trial today at www.slate.com/podcastsplus.