Sarah Palin's Pronouns
Listen to Slate's show about the rhetorical effect of this, that, these, and those.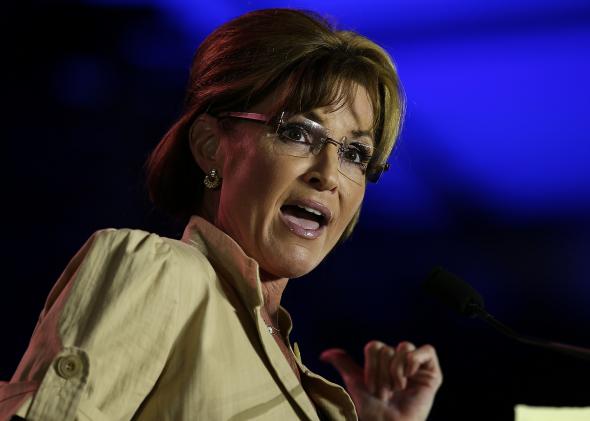 Listen to Lexicon Valley Episode No. 42: Demonstratively Speaking
This, that, these, and those—the so-called demonstrative pronouns in English—seem innocent enough. They're most commonly used to indicate a particular object or person in the physical world, as opposed to some other, perhaps similar, object or person. What car? That car. Which guy? This guy. But demonstrative pronouns can operate more subtly too. Ever notice that Sarah Palin uses a heck of a lot of them? What could possibly be behind all those thises and thats? Bob Garfield and Mike Vuolo explain.