A Brief History of Swearing
Listen to Slate's podcast about profanity and obscenity with author Melissa Mohr.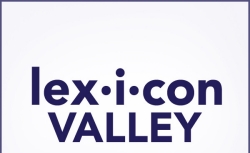 Listen to Lexicon Valley Episode No. 28: A Brief History of Swearing
In her new book Holy Shit: A Brief History of Swearing, author Melissa Mohr divides bad words into two major camps: the "holy"—religious oaths that we consider profane—and the "shit" —bodily functions and sexual terms that we deem obscene. And over the long arc of recorded history, from Ancient Rome until today, the pendulum of impropriety has swung between the two. For example, matter-of-fact anatomy texts from the Middle Ages contain words that are now among our most taboo, while swearing religious oaths at the time was utterly shocking. Listen to Bob Garfield and Mike Vuolo curse a blue streak with Mohr.