Hang Up and Listen: The Johnny Hancock Is Just a Kid Edition
Slate's sports podcast on Alabama's win over Texas A&M, RG3's slow start, and Nate Jackson's NFL memoir Slow Getting Up.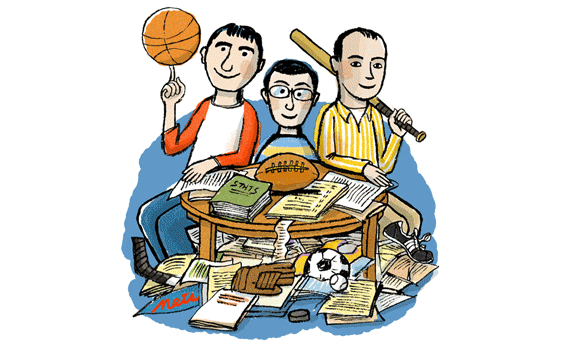 Listen to "Hang Up and Listen" with Stefan Fatsis, Nate Jackson, and Mike Wise by clicking the arrow on the audio player below:
In this week's episode of Slate's sports podcast Hang Up and Listen, Stefan Fatsis, Nate Jackson, and Mike Wise discuss Alabama's 49-42 victory over Texas A&M and Johnny Manziel, plus the latest shenanigans in college football as reported by Sports Illustrated and Yahoo Sports. They move onto the pro game and break down the Seattle Seahawks' 29-3 win over the San Francisco 49ers, the latest on helmet hits and concussions, Robert Griffin III, and other topics. Finally, they discuss Nate's new book, Slow Getting Up: A Story of NFL Survival from the Bottom of the Pile.
Mike's Bronco Betty: The Washington football team's nickname needs to go.
Nate's Bronco Betty: A meditation on football body armor.
Stefan's Bronco Betty: Deconstructing Vince Lombardi's Second Effort, the best-selling sales training film of all time. (You can watch it online in two parts.)
Podcast production and edit by Mike Vuolo.