The "Je Suis Pam Geller" Edition
Listen to Slate's show about Pamela Geller's Muslim-baiting "Draw Muhammad" event, the unlikely diversity of the GOP presidential field, and the Jade Helm 15 conspiracy.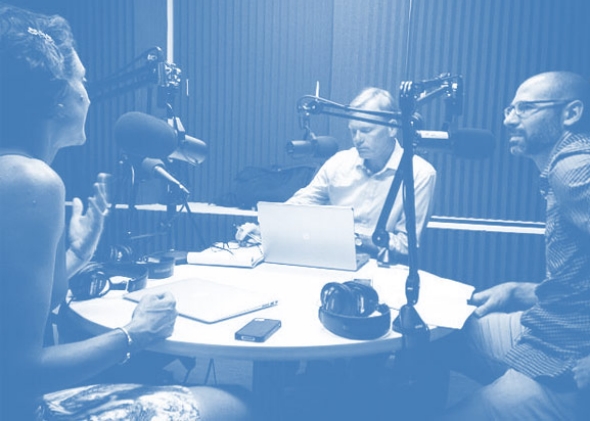 Become a fan of the Political Gabfest on Facebook. We post to the Facebook page throughout the week, so keep the conversation going by joining us there. Or follow us @SlateGabfest!
The Slate Political Gabfest is sponsored by CVS Health, where health is everything. CVS is working to save thousands of lives, one pill at a time, with industry-leading programs that help people stay on their medication as prescribed. Visit CVSHealth.com to learn more.
To listen to the discussion, use the player below:
On this week's Slate Political Gabfest, Emily Bazelon, John Dickerson, and David Plotz discuss whether Pamela Geller's "Draw Muhammad" event should be celebrated or condemned, why the newly expanded 2016 Republican presidential field has so much more diversity than the GOP itself, and what the paranoid conspiracy over the U.S. military's Operation Jade Helm 15 is all about.
Here are some of the links and references mentioned during this week's show:
David chatters about "the most important cocktail chatter [he] will ever do": Obscura Day.
Topic ideas for next week? You can tweet suggestions, links, and questions to @SlateGabfest.
The email address for the Political Gabfest is gabfest@slate.com. (Email may be quoted by name unless the writer stipulates otherwise.)
Podcast production by Mike Vuolo. Links compiled by Tarik Barrett.