The "I Don't Have a Title for This Show" Edition
Listen to Slate's show about Iraq's sectarian violence, the capture of alleged Benghazi terrorist Ahmed Abu Khattala, and the Facebook threat case that's headed to the Supreme Court.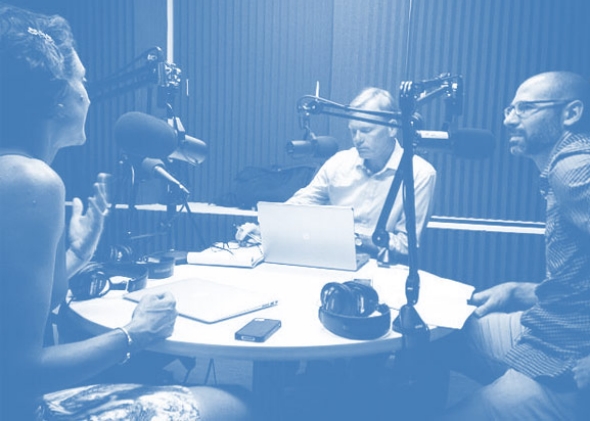 Become a fan of the Political Gabfest on Facebook. We post to the Facebook page throughout the week, so keep the conversation going by joining us there. Or follow us @SlateGabfest!
To listen to the discussion, use the player below:
For this week's Slate Plus bonus segment, David Plotz interviewed election law expert Rick Hasen about new laws that restrict voting in the South and Midwest. Slate Plus members get an ad-free version of this podcast with bonus segments. Visit slate.com/gabfestplus and try it free for two weeks.
On this week's Slate Political Gabfest, Emily Bazelon, John Dickerson, and Will Dobson discuss the causes and consequences of the sectarian violence in Iraq, Obama's foreign policy doctrine and the ramifications of an alleged Benghazi terrorist's capture, and a Supreme Court case about the legality of threats made on Facebook.
Here are some of the links and references mentioned during this week's show:
Emily chatters about "Rolling Nowhere," a piece that documents Ted Conover's freight-train hopping journey with his son.
Topic ideas for next week? You can tweet suggestions, links, and questions to @SlateGabfest. The email address for the Political Gabfest is gabfest@slate.com. (Email may be quoted by name unless the writer stipulates otherwise.)
Podcast production by Mike Vuolo. Links compiled by Max Tani.