DoubleX Gabfest: The Do You Like the Way We Sound? Edition
Listen to Slate's show about Elizabeth Wurtzel's confessional in New York magazine, vocal fry, and Hillary Clinton's recent health scare.
Listen to the DoubleX Gabfest by clicking the arrow on the audio player below:
In this week's Gabfest, DoubleX editor Hanna Rosin joins New Republic staff writer Noreen Malone and DoubleX managing editor Allison Benedikt to discuss Elizabeth Wurtzel's midlife confessional in New York magazine, male disdain for vocal fry, and the reaction to Hillary Clinton's health scare.
Other items discussed in the show: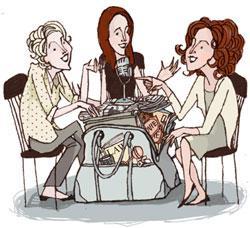 Allison Benedikt endorses HBO's Enlightened as it starts its second season.
Loyal fans of Slate's DoubleX, please remember to like us on our Facebook page.