DoubleX Gabfest: The Coregasm Edition
Listen to Slate's show about new research on sibling rivalry, the legacy of the sexual revolution, and a study showing women can get orgasms from exercise.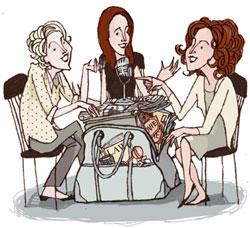 Listen to the DoubleX Gabfest by clicking the arrow on the audio player below or by opening this player in another tab:
The DoubleX "coffee talk" endorsements:
Hanna Rosin recommends reconnecting with the past via The Redbook, by Deborah Copaken Kogan, a novel about the 20-year college reunion of a group of once-close friends.
Here are some links to other things that we discussed on the podcast:
Was the sexual revolution worth it?