The Culture Gabfest "Gild This" Edition
Slate's Culture Gabfest on Thomas Piketty's Capital in the Twenty-First Century, Last Week Tonight With John Oliver, and spring cleaning.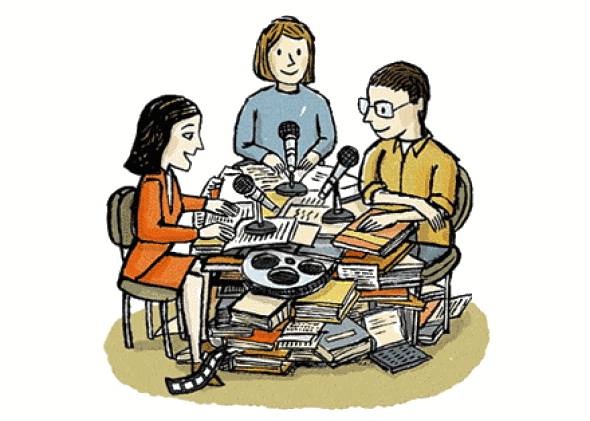 Listen to Culture Gabfest No. 293 with Stephen Metcalf, Dana Stevens, and Julia Turner with the audio player below.
Culturefest is on the radio! "Gabfest Radio" combines Slate's Culture and Political Gabfests in one show—listen on Saturdays at 7 a.m. and Sundays at 6 p.m. on WNYC's AM820.
On this week's episode, the critics discuss the celebrity of French economist Thomas Piketty and the surging popularity of his book Capital in the Twenty-First Century. Is Piketty a modern-day Keynes or just a new name to drop at liberal cocktail parties? Next the gabbers turn to Last Week Tonight With John Oliver on HBO. Cheeky and uncensored, the British comedian of Daily Show fame brings a global perspective to late night. And finally, the critics welcome Slate assistant editor J. Bryan Lowder to discuss his recent series "Rethinking Spring Cleaning." Is the annual ritual an outdated relic or the key to comfort at home?
Links to some of the things we discussed this week follow:
Bryan: Showing a tourist around your city. It allows you to see your city with fresh eyes.