The Culture Gabfest "From Now on This Gabfest Is a Space for Silent Reflection" Edition
Slate's Culture Gabfest on True Detective, The Spoils of Babylon, and the absence of African-American artists at the top of Billboard charts.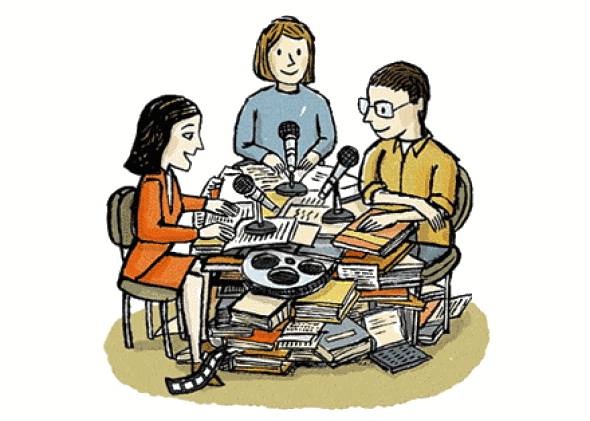 Listen to Culture Gabfest No. 278 with Stephen Metcalf, Dana Stevens, and Julia Turner with the audio player below.
The sponsor of today's show is Stamps.com. Go to Stamps.com and use the promo code "CULTUREFEST" for your no-risk free trial and bonus offer.

Culturefest is on the radio! "Gabfest Radio" combines Slate's Culture and Political Gabfests in one show—listen on Saturdays at 7 a.m. and Sundays at 6 p.m. on WNYC's AM820.
On this week's episode, the critics discuss True Detective, an HBO crime drama starring Woody Harrelson and Matthew McConaughey as odd-couple detectives hunting for a serial killer in southern Louisiana. Next the gabbers turn to The Spoils of Babylon, a star-studded series on IFC that parodies the sort of miniseries-melodrama that was popular in the early 1980s. Is it hilariously absurd or too rarified to make for meaningful satire? Finally, the critics welcome Chris Molanphy, Slate contributor and music critic, to discuss the absence of African-American recording artists at the top of last year's Billboard charts. What changed in the pop music landscape to account for the dearth of No. 1 hits from black artists?
Links to some of the things we discussed this week follow:
You can email us at culturefest@slate.com.
This podcast was produced by Ann Heppermann. Our intern is Anna Shechtman.