The Culture Gabfest, "Curb Appeal" Edition
Listen to Slate's show about fakery on HGTV's House Hunters, human-animal zoobiquity, and Carly Rae Jepsen's irresistible hit song "Call Me Maybe."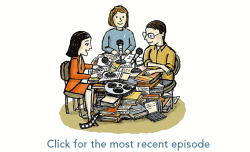 Listen to Culture Gabfest No. 196 with Kathryn Bowers, Stephen Metcalf, Dana Stevens, and Julia Turner by clicking the arrow on the audio player below:

The Summer Strut playlist is back! Tell us what songs you'll be strutting to this summer by posting songs you think we should include on the playlist at Facebook.com/culturefest or emailing song names or links to culturefest@slate.com.
On this week's Culture Gabfest, our critics discuss the recent revelation that HGTV's hit show House Hunters is staged and whether there's something sinister about shows that hype home ownership after the crash. Our Gabfesters are then joined by Kathryn Bowers, co-author of Zoobiquity: What Animals Can Teach Us About Health and the Science of Healing who explains what Shamu, Secretariat, and Kate Middleton have in common and how our health could improve if doctors and veterinarians worked together. Finally, they discuss Carly Rae Jepsen's hit song "Call Me Maybe," its viral lip dub and cover version spawn, and whether or not it will be the Song of Summer 2012.
Here are some links to the things we discussed this week:
Julia's pick: Shakespeare in the Park and the magical Delacorte Theater, where she saw a special reading of Romeo and Juliet performed to celebrate the summer staple's 50th anniversary.
Outro: "Love is Strange" by Wings.
This podcast was produced by Mark Phillips. Our intern is Sally Tamarkin.