Amicus: The Term in Review
Some SCOTUS watchers say the Roberts court is turning left.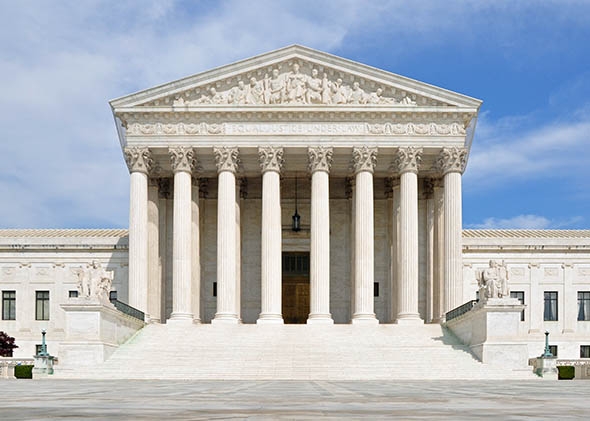 Listen to Episode 23 of Slate's Amicus:
With the ink dry on all the decisions of the 2014–15 Supreme Court term, Dahlia sits down with a couple of fellow court watchers to reflect on how the term will be remembered. Are the big, term-ending rulings, as some observers suggest, evidence of a leftward shift in the Roberts court? Or are they anomalies for an otherwise quite conservative court?
Dahlia mulls the question with fellow Slate legal writer Mark Joseph Stern. She is also joined by Kenji Yoshino of NYU Law School to consider the possibility of state-level backlashes against the court's historic same-sex marriage ruling.
Please let us know what you think of our legal affairs podcast. Our email is amicus@slate.com.
Transcripts of Amicus are available to Slate Plus members. Consider signing up today! Members get bonus segments, exclusive member-only podcasts, and more. Sign up for a free trial today here. (Note: After a new episode is posted, its transcript may take several days to appear on our show page.)
Amicus is sponsored by The Great Courses, offering engaging audio video lectures like "The Great Debate: Advocates and Opponents of the American Constitution." Get up to 80 percent off the original price when you visit thegreatcourses.com/amicus.
We're also sponsored by FreshBooks, the super-simple invoicing solution made to help lawyers, consultants, and freelancers get organized, save time, and get paid faster. For your free 30-day trial, go to FreshBooks.com/Amicus.
Podcast production by Tony Field.