Published by

Why Are There So Few Women Entrepreneurs?
Thank modern-day sexism.
Tales of Silicon Valley sexism are making headlines this year, from reports of "brogrammers" behaving badly to a gender discrimination lawsuit against venture capital firm Kleiner Perkins.
Behind the headlines is a more systemic problem of unconscious gender bias that impacts women entrepreneurs in every industry.
Sexism's Alive and Kicking
Men are nearly twice as likely as women to start a new business. And companies led by women received only 3 percent of the $50.8 billion invested by venture capitalists from 2011–2013.
Typically-cited factors for the gender gap range from differences in work experience to social ties. But new evidence discovered by Sarah Thébaud, a sociologist at University of California at Santa Barbara, suggests the difference could be chalked up to modern day sexism.
Research from Catalyst, a global nonprofit organization that promotes workplace equality, found that unconscious gender bias in the corporate world influences how women are recruited and hired.
Thébaud wanted to find out if the same type of bias existed for entrepreneurs. It did. Unconscious gender bias hurts women entrepreneurs in a number of ways, from a lack of encouragement from friends to a lack of funding from investors.
Cowboys or Collaborators?
Across three studies in the U.S. and the United Kingdom, participants evaluated entrepreneurial pitches they believed were led by either a man or a woman in a gender-balanced retail industry. Most participants were in their 20s, which eliminated any potential generational bias against women.
The findings revealed deeply held stereotypes that entrepreneurs are aggressive risk-takers — the lone cowboys of the business world.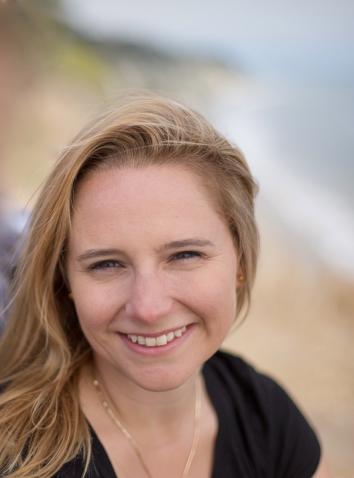 "That stereotype is particularly damaging for women in entrepreneurship," Thébaud says. Why? Because people are less likely to assume women possess the traits necessary for entrepreneurship, such as competitiveness or independence. Doubts over whether women "fit" this stereotypical image of the entrepreneur made it harder for study participants to envision women as skilled and competent entrepreneurs.
As a result, women have to work harder to prove that they're capable of doing the job, Thébaud says.
Personality Counts—For Women
Study participants evaluated two entrepreneurial pitches: one was a run-of-the-mill idea and the other was a more innovative concept. When women pitched run-of-the mill ideas, participants tended to rate them as less competent or skilled entrepreneurs, and believed their business ideas were less viable and worthy of investment than male counterparts pitching the same idea, Thébaud said. And forget about sisterhood — female participants were just as likely as males to doubt the skills of women entrepreneurs.
When women presented more innovative business plans, however, participants in every study systematically rated them as relatively more competent, skilled, and worthy of support.
But here's the kicker: The innovation factor didn't have a consistent effect on the ratings of men or their business ideas
While men were rated simply on the possible risk versus return of their pitches, women were rated on what their pitches conveyed about their perceived traits and abilities. They had to present more innovative ideas before they could be viewed as risk takers, and therefore competent entrepreneurs, Thébaud said.
Slow and Steady Wins the Startup Race
This gender bias can hurt women well before they get to the investment stage by discouraging them from ever choosing entrepreneurship as a career, Thébaud said. It can also harm their ability to receive financial and social support.
The oversimplified stereotypes also mask the fact that there's more to entrepreneurship than just taking risks. Consider high-flying male-led ventures like Fab.com, which raised hundreds of millions in financing when it launched in 2011. Today, it's a cautionary tale on expanding too fast, and was sold for a fraction of its valuation in March.
"Investors are starting to appreciate a more thoughtful approach," said Doreen Bloch, CEO and Co-Founder of Poshly — a data company focused on the beauty industry that raised $3 million in funding over the past 15 months.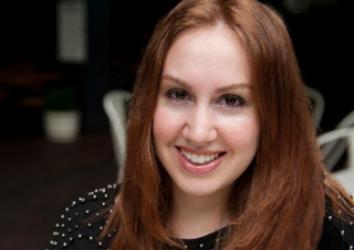 "A lot of guys have delivered really big successes, but there are also a lot of guys who have delivered total busts," she added. "Women are more slow and steady, and their average return, on the research I've seen, is higher."
Women-led high-tech startups, for example, achieved a 35 percent higher return on investment than male-led ventures, according to the Kauffman Foundation.
So how can women entrepreneurs overcome bias to show they have the chops to start a business? Start by finding your inner boss.
In Thébaud's research, women weren't penalized for being assertive.
"The main implication is that women entrepreneurs shouldn't be afraid to really put their best foot forward," Thébaud said. "That means highlighting your uniqueness, providing plenty of information about your qualifications and experience, and generally being more self-promoting."
Poshly's Bloch was able to get more money after taking a more assertive approach in asking for it. Bloch worked with investors to set milestones for funding. Poshly's second round of fundraising, for example, was tied to landing its first publisher deal. After signing that deal in 2014, Bloch was able to circle back to investors and raise $1.5 million in 10 days.
"No one, male or female, can argue with results. Data puts you in a stronger position to lead with the more qualitative aspects of your investment pitch," said Erica Nicole, founder and CEO of YFS Magazine, which connects and empowers female entrepreneurs.
As for investors, recognizing bias is the first step, Thébaud said. Setting consistent standards of evaluation and holding decision makers accountable can help overcome stereotypes.
Whatever the obstacle, don't give up.
"Often if you're standing at one door and it doesn't open — it's not your door," Nicole said. "Keep exploring options until you find the right door — one that understands entrepreneurial viability isn't based upon whether you wear a skirt or pants."
To learn more about the University of California and its groundbreaking research, click here.