The Longform Guide to Plastic Surgery
Breast augmentation, masks for disfigured WWI vets, and twins with cleft palates.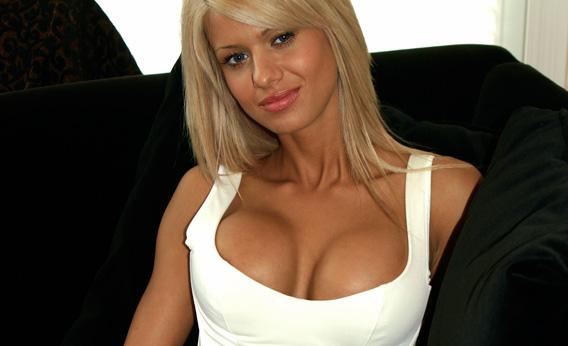 Every weekend, Longform shares a collection of great stories from its archive with Slate. For daily picks of new and classic nonfiction, check out Longform or follow @longform on Twitter. Have an iPad? Download Longform's app to read the latest picks, plus features from dozens of other magazines, including Slate.

Plastic surgery isn't just an injection on a whim, a boost for show—it fundamentally changes the person far beyond the physical. Here are five stories on patients, doctors, and the history of augmentation surgery and its aftermath.
On the psychological considerations behind breast augmentation.
"There is a phenomenon plastic surgeons talk about though rarely encounter. A woman elects to have her breasts augmented, the surgery is successful, and the woman's physical prognosis is excellent. Her mental state, however, deteriorates. She just can't accept her new body.
" 'It's a dramatic change, and some women never incorporate the implants into their body psychology,' says Christine Petti, a Torrance-based plastic surgeon who has seen this condition just once in 13 years of practice. 'They think they want them, but once they have them, no. It's a phobia.'
"I understand completely."
Faces of War
Caroline Alexander • Smithsonian • February 2007
During World War I, surgeon Harold Gillies and sculptor Anna Coleman Ladd created masks for disfigured soldiers. Gillies' work, especially, served as the basis for modern surgical techniques.
"Those patients who could be successfully treated were, after lengthy convalescence, sent on their way; the less fortunate remained in hospitals and convalescent units nursing the broken faces with which they were unprepared to confront the world—or with which the world was unprepared to confront them. In Sidcup, England, the town that was home to Gillies' special facial hospital, some park benches were painted blue; a code that warned townspeople that any man sitting on one would be distressful to view. A more upsetting encounter, however, was often between the disfigured man and his own image. Mirrors were banned in most wards, and men who somehow managed an illicit peek had been known to collapse in shock. 'The psychological effect on a man who must go through life, an object of horror to himself as well as to others, is beyond description,' wrote Dr. Albee. '... It is a fairly common experience for the maladjusted person to feel like a stranger to his world. It must be unmitigated hell to feel like a stranger to yourself.' "
A profile of the controversial "Dr. Schnoz," author of My Beautiful Mommy, a children's book about plastic surgery, and the doctor behind "Operation Chuppah," which gave Orthodox Jewish women free nose jobs to attract husbands.
"That's right: Miami's most notorious plastic surgeon, a man labeled an anti-Semite by his critics, is a devout Jew. And an orthodox one, at that. Under his ever-present surgical cap lies a yarmulke. For Salzhauer, Judaism isn't just compatible with being a plastic surgeon; the two go hand in hand. He believes he has a religious calling to help others feel better about themselves, even if that means boob implants or a butt-lift. He has such faith in his profession, in fact, that he's had cosmetic surgery himself."
After learning that his twin girls will be born with cleft palates, Chernoff and his wife begin the long process of preparing for corrective surgery.
"In the months after their births, before any intervention by the surgeon, my wife, Robin, a nurse and M.B.A., and I, a correspondent at CNN and CNNfn, would undertake the reshaping of our twins' faces—a process the babies were none too pleased about but that would have a stunning impact, as anyone looking at them now can see. When parents talk about "molding" their children, they're usually talking about shaping a child's character, values, and ethics. For us, however, the phrase has a considerably more poignant and literal meaning. We molded the faces of our twin girls."
Plastic surgery on the parts most people don't see.
"Are we children of the Internet so bewitched by the taut nether regions of the Playboy bunnies and porn stars we masturbate to that we can't accept anything else in reality? Is the emphasis on cultivating genital Shangri-Las a predictable extension of our body-obsessed culture, in which breast and lip augmentations are embraced as wholeheartedly as fad diets, Spanx, and skincare regimens? Either way, is it cause for concern that more and more women are pursuing aesthetic perfection from head to hooha?"