The Longform Guide to "The Rise and Fall of ..."
Stephen Glass, Myspace, Kirby Puckett …They seemed like they had it all. Until they didn't.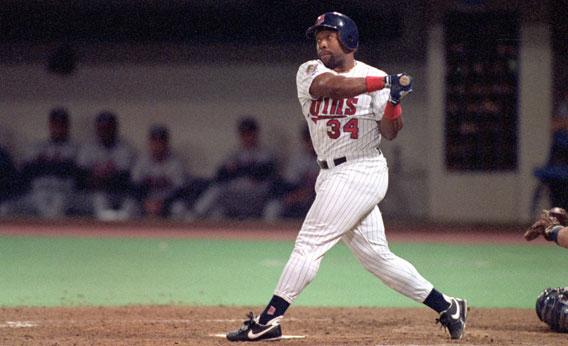 Every weekend, Longform shares a collection of great stories from its archive with Slate. For daily picks of new and classic nonfiction, check out Longform or follow @longform on Twitter. Have an iPad? Download Longform's app to read the latest picks, plus features from dozens of other magazines, including Slate.
From a forgotten rock star to a disgraced journalist to a doomed social networking site (you know the one!), a collection of stories that trace an all-too-familiar trajectory:
Michael Hall • Texas Monthly • June 2011
The final years of "Rock Around the Clock" singer Bill Haley:
"He had once been the King of Rock and Roll. He'd written more than 100 songs and recorded more than 500. He'd had nine Top 20 singles, including the biggest one of all. He'd made millions and he'd spent millions. He had performed some 10,000 times, in front of more people than anyone in his era. In England the crowds had yelled, 'We want Haley!' and in France, 'Vive Haley!' Not anymore. Nobody was screaming for him now. No one even seemed to remember him. All they talked about was Elvis being the guy who started it all, Elvis being the King. Well, Bill Haley was making rock and roll records when Elvis was still in high school. For that matter, he was playing rock and roll when Chuck Berry was working in a beauty parlor, Jerry Lee Lewis was studying at the Southwestern Bible Institute, and Little Richard was washing dishes in a bus station. He was the father of rock and roll. Why didn't anybody seem to remember?"
Felix Gillette • Businessweek • June 2011
How what was once one of the most popular websites on Earth—with ambitions to redefine music, dating, and pop culture—became a graveyard of terrible design and failed corporate initiatives:
"Part of his challenge, [Chris] DeWolfe says, was the pressure to monetize the site. While developers at Facebook, Tumblr, and Twitter—startups backed by venture capital—were more free to design their products without the immediate pressure of advertising goals, Myspace managers had to hit quarterly revenue targets. That pressure increased dramatically in the summer of 2006, when Google paid $300 million a year for three years to be the exclusive search-engine provider on Myspace on the condition that the social network hit a series of escalating traffic numbers. In retrospect, DeWolfe says, the imperative to monetize the site stunted its evolution: 'When we did the Google deal, we basically doubled the ads on our site,' making it more cluttered. The size, quality, and placement of ads became another source of tension with News Corp., according to DeWolfe and another executive. 'Remember the rotten teeth ad?' DeWolfe says. 'And the weight-loss ads that would show a stomach bulging over a pair of pants?' "
Mark Binelli • Rolling Stone • October 2005
The story of an Idaho pizza delivery boy turned weed kingpin:
"Having doubled their initial investment in roughly a day, Nate and Topher quickly planned a second run. This time, they bought two pounds. Before they knew it, they had gone from struggling to put gas in their cars to running a major pot enterprise that was bringing in thousands of dollars a day. 'Within a few weeks I went from selling eighths to quarter pounds,' says Scuzz, who could pass for a pro snowboarder with his goatee and wraparound shades. 'Our plan was to make 3 million and get out. When you crunch the numbers, that's nothing. We figured out we could do it in fourteen months. But when you're making twenty or thirty grand a week, why the fuck would you stop?' "
Michael Daly • New York • December 1986
How an idealistic young recruit became part of a cash-snatching, drug-reselling, renegade clique of cops in Brooklyn:
"Finally, this same fellow officer and another cop had been caught shaking down a drug dealer. The two had agreed to cooperate with the special prosecutor, and Brian had been among those they had ensnared. The Brian Francis O'Regan who was known to his friends and family as good and kind and honest had been indicted on 82 counts in the biggest police scandal since the Knapp Commission investigation of the early seventies."
Buzz Bissinger • Vanity Fair • September 1998
At 25, Stephen Glass was a reporter wunderkind, regularly filing incredible pieces for the largest magazines. When suspicion fell on his sources, things started to really get strange. It wasn't just sources and organizations he was inventing, but whole stories:
"For those two and a half years, the Stephen Glass show played to a captivated audience; then the curtain abruptly fell. He got away with his mind games because of the remarkable industry he applied to the production of the false backup materials which he methodically used to deceive legions of editors and fact checkers. Glass created fake letterheads, memos, faxes, and phone numbers; he presented fake handwritten notes, fake typed notes from imaginary events written with intentional misspellings, fake diagrams of who sat where at meetings that never transpired, fake voice mails from fake sources. He even inserted fake mistakes into his fake stories so fact checkers would catch them and feel as if they were doing their jobs. He wasn't, obviously, too lazy to report. He apparently wanted to present something better, more colorful and provocative, than mere truth offered."
Nicholas Schmidle • The New Yorker • March 2012
The end of the line for world's most notorious weapons trafficker:
"For the past fifteen months, Bout has been living in solitary confinement, in the 'special-housing unit' of the Metropolitan Correctional Center in lower Manhattan. His cell consists of a concrete bed and a window of frosted Plexiglas. The room contains a desk, a shower, and a toilet; standing in the center of it, Bout says, he can reach out and touch both walls. He is seldom let out to exercise. Most of the voices he hears come from a shortwave radio that picks up Voice of Russia and National Public Radio. He can read paperbacks that his family and his lawyers have ordered from the publisher, but hardcovers are considered potential weapons."
Frank Deford • Sports Illustrated • March 2003
The crumbling mythology of the beloved Minnesota Twin:
"In the final analysis, all they really know now in Minnesota is that he was one whale of a baseball player. They'll never be so sure of anyone else again. So, maybe that's a tough lesson well learned. The dazzling creatures are still just ballplayers; don't wrap them in gauze and tie them up with the pretty ribbons of Nice Guy or Boy Next Door (and certainly not of Knight in Shining Armor). On the other hand, what a price did fans pay to lose their dear illusions. You see, when the hero falls, maybe the hero worshippers fall harder. After all, Kirby Puckett always knew who he was. Well, he probably did. Nothing seemed to faze him. It was all the other folks who decided he must be someone else, something more. Yeah, the lovable little Puck was living a lie, but whose lie was it?"
Matt Sharkey • Keep Going • June 2005
On Suck.com, the Web's first daily-updated site:
"In 1995, the most active users of the web were those within technology and web companies, where the things that Suck wrote about were subjects of intense interest and fevered debate. While the trade magazines flattered executives with softball portraits and blind utopianism, Suck spoke to the grunts on the front lines, those like Steadman and Anuff, who saw the mistakes being made at the top but lacked the power to do anything about it. It was snarky and sarcastic about topics that were too square to be snarky and sarcastic about anywhere else. For the ground-level tech drone stuck at a computer, it provided the perfect daily respite. It was quickly located, easily digestible, and if you could suppress your laughter, it looked just like working."