The Longform Guide to Coming Out
Powerful, personal tales of people going public with their sexual orientation.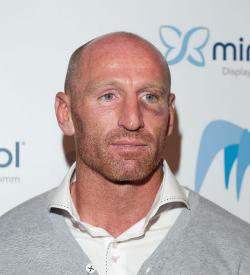 Every weekend, Longform shares a collection of great stories from its archive with Slate. For daily picks of new and classic nonfiction, check out Longform or follow @longform on Twitter. Have an iPad? Download Longform's app—on sale this week!—to read the latest picks, plus features from dozens of other magazines, including Slate.
This week's collection was inspired by one of our most clicked stories over the last two weeks, an essay by Gabriel Arana about his time in "ex-gay therapy" that ran in American Prospect. It's the first piece on this list, and while I certainly recommend reading the five that follow as well, you'll notice a glaring absence of stories by and about women. Our archive was surprisingly empty on that front—if you've got recommendations of great stories about women coming out of the closet, please leave them in the comments or submit them through this form on Longform.org.
Gabriel Arana • American Prospect • April 2012
A young man, newly out to his parents, undergoes "ex-gay" therapy:
"The Thomas Aquinas Psychological Clinic was on the 13th floor of a modern building on Ventura Boulevard, one of the San Fernando Valley's main thoroughfares. Nicolosi's corner office had emerald-green carpet and mahogany bookshelves lined with titles like Homosexuality: A Freedom Too Far and Homosexuality and the Politics of Truth. Middle-aged with thick, graying black hair, Nicolosi grew up in New York City and spoke with a faint Bronx accent. Brusque but affable, he put me at ease. When my father and I first sat down, Nicolosi explained what he meant by 'cure.' Although I might never feel a spark of excitement when I saw a woman walking down the street, as I progressed in therapy, my homosexual attractions would diminish. I might have lingering thoughts about men, but they would no longer control me."
Gary Smith • Sports Illustrated • May 2010
A rugby legend makes history:
"He tried to become invisible as he took the field in Toulouse that Saturday four months ago, his first honest day in the two decades since sex hormones began flooding his bloodstream. He glued his eyes to the grass during warmups. He kept his headphones clamped on his ears. Once Gareth had been a fan favorite in this French city, starring for Europe's preeminent rugby club, but who knew what awaited him now as a member of the visiting Cardiff Blues, headlined in that morning's papers for having just revealed his homosexuality? Especially since he was gift wrapped in that pink jersey that the team occasionally—and by sheer chance, today—wears for away matches.
"Hopeless: There was no hiding Alf, his nickname since age 14 when a friend turned to him as they watched an American TV sitcom featuring a furry alien creature by that name—an acronym for Alien Life Form—and blurted, 'You're just like him!' Same unruly ginger hair, same prominent nose, same impish antics. Uncanny, even two years before Gareth found himself being pulled toward men, that his nickname caught exactly how he'd end up feeling: alien. Gay man on rugby team."
Nadya Labi • Atlantic • May 2007
On gay life in Saudi Arabia, where coming out is not an option:
"This legal and public condemnation notwithstanding, the kingdom leaves considerable space for homosexual behavior. As long as gays and lesbians maintain a public front of obeisance to Wahhabist norms, they are left to do what they want in private. Vibrant communities of men who enjoy sex with other men can be found in cosmopolitan cities like Jeddah and Riyadh. They meet in schools, in cafés, in the streets, and on the Internet. 'You can be cruised anywhere in Saudi Arabia, any time of the day,' said Radwan, a 42-year-old gay Saudi American who grew up in various Western cities and now lives in Jeddah. 'They're quite shameless about it.' Talal, a Syrian who moved to Riyadh in 2000, calls the Saudi capital a 'gay heaven.'
"This is surprising enough. But what seems more startling, at least from a Western perspective, is that some of the men having sex with other men don't consider themselves gay. For many Saudis, the fact that a man has sex with another man has little to do with 'gayness.' The act may fulfill a desire or a need, but it doesn't constitute an identity. Nor does it strip a man of his masculinity, as long as he is in the 'top,' or active, role. This attitude gives Saudi men who engage in homosexual behavior a degree of freedom. But as a more Westernized notion of gayness—a notion that stresses orientation over acts—takes hold in the country, will this delicate balance survive?"
Benoit Denizet-Lewis • New York Times Magazine • September 2009
How parents and communities are scrambling to adapt as kids start identifying as gay earlier and earlier:
"Austin doesn't have to play 'the pretend game,' as he calls it, anymore. At his middle school, he has come out to his close friends, who have been supportive. A few of his female friends responded that they were bisexual. 'Half the girls I know are bisexual,' he said. He hadn't planned on coming out to his mom yet, but she found out a week before the dance. 'I told my cousin, my cousin told this other girl, she told her mother, her mother told my mom and then my mom told me,' Austin explained. 'The only person who really has a problem with it is my older sister, who keeps saying: 'It's just a phase! It's just a phase!'"
Steve Kornacki • Salon • November 2011
"I've read stories from people who say they always knew they were attracted to the same sex, or that they figured it out at a young age. I'm not one of them. I had practically no idea until one night in my sophomore year of high school. I was at a basketball game, and the guys around me started pointing out cheerleaders from the other team they thought were hot. I began to wonder: Why wasn't I looking at the cheerleaders that way? And why was I sometimes noticing the other team's players instead? My heart rate quickened and my mind spun until a thought surfaced: This is what it means to be gay."
Ian Parker • The New Yorker • February 2012
Getting to the truth in the story Tyler Clementi, a gay student at Rutgers, who committed suicide and was spied on by his roommate Dhaurn Ravi. Shortly after this article was published, Ravi was convicted of hate crimes:
"It became widely understood that a closeted student at Rutgers had committed suicide after video of him having sex with a man was secretly shot and posted online. In fact, there was no posting, no observed sex, and no closet. But last spring, shortly before Molly Wei made a deal with prosecutors, Ravi was indicted on charges of invasion of privacy (sex crimes), bias intimidation (hate crimes), witness tampering, and evidence tampering. Bias intimidation is a sentence-booster that attaches itself to an underlying crime—usually, a violent one. Here the allegation, linked to snooping, is either that Ravi intended to harass Clementi because he was gay or that Clementi felt he'd been harassed for being gay. Ravi is not charged in connection with Clementi's death, but he faces a possible sentence of ten years in jail. As he sat in the courtroom, his chin propped awkwardly on his fist, his predicament could be seen either as a state's admirably muscular response to the abusive treatment of a vulnerable young man or as an attempt to criminalize teen-age odiousness by using statutes aimed at people more easily recognizable as hate-mongers and perverts."