The Longform Guide to Skip Hollandsworth
The best pieces from Texas' master of true crime.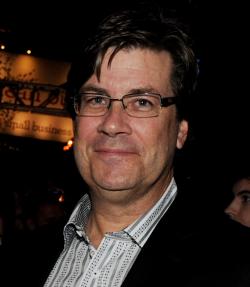 Every weekend, Longform shares a collection of great stories from its archive with Slate. For daily picks of new and classic nonfiction, check out Longform or follow @longform on Twitter. Have an iPad? Download Longform's brand-new app, which is on sale this weekend for 99 cents.
Greetings from Austin! To prepare for SXSW, I went looking through the Longform archive for fantastic reads about Texas. There's plenty to choose from, of course—Buzz Bissinger's original "Friday Night Lights" article is in there, as is David Grann's masterpiece "Trial By Fire"—but our Texas section is deservedly dominated by one of the country's great magazines: Texas Monthly. We've posted more than 30 Texas Monthly pieces since we launched Longform; no doubt there are dozens more still to add. I encourage you read your way through the full list. But there's no better place to start than with the grizzly true crime work of Skip Hollandsworth, who has been writing for Texas Monthly for more than two decades. Here are six all-time Hollandsworth classics:
Three Dallas prostitutes were found dead in as many months. Charles Albright might be the last person you'd suspect—unless you knew about his unique, lifelong obsession:
"Dutifully, Charles spent hours on his taxidermy courses, stuffing and mounting his birds, making them look as life-like as possible. Then he would be ready for the crowning touch—the eyes. He used to go to a taxidermy shop and stare at the boxes and boxes full of gloriously fake eyes: owl eyes, eagle eyes, deer eyes. He loved their iridescent gleam. He wished he could collect them the way other boys collected marbles.
"Yet Delle wouldn't let him. Taxidermists' eyes were too expensive, his frugal mother would say; there was a better, cheaper way. She would open her sewing kit, look for exactly what she needed, and get to work. Then she and her son would place the birds in the oak china cabinet in the front of the house.

"They were, indeed, Charles Albright's first works of art, just as the mail-order booklet had promised. Everyone who came to the house would peer into the cabinet to see what he had done. And there, peering back, would be his birds, beautiful, life-like ... and blind.
"The birds had no eyes. Instead, sewn tightly against their delicate feathered faces, were two dark buttons, each shimmering dully in the living room light."
How two love-struck, type-A high-schoolers almost got away with murder:
"As their investigation began, the detectives did conduct a perfunctory interview with David Graham, but they were so certain he was not involved that they didn't even try to give him a polygraph test. For one thing, David's name was not among the thirty or so listed in Adrianne's personal phone book. Nor did the detectives hear his name mentioned by any of Adrianne's friends when they asked who might have had a close relationship with her. In fact, Tracy Bumpass said that Adrianne told her all of her 'deepest, darkest secrets,' but not once did she ever talk about David.
"Besides, David had supposedly been seen with tears in his eyes at the memorial service, seemingly stunned like everyone else that Adrianne was gone. Few students considered themselves good friends with David—'We all knew him, but we really didn't know him, you know?' said Kenny Grant, whose locker was next to David's throughout high school—and he certainly was not part of the school's most popular crowd. Still, he intrigued other kids. With his military burr haircut and ramrod posture, he seemed to be a throwback to a different era."
A charming assistant funeral home director in a small Texas town murders a wealthy widow, keeps her in a freezer for months, finally gets caught, and still has the town's sympathy as his case goes to trial:
"The town refused to abandon Bernie even after Sheriff Jack Ellett announced during his Friday morning talk show on the local radio station, KGAS ('The Heartbeat of East Texas'), that deputies had confiscated nearly fifty videotapes from Bernie's house, some showing men involved in illicit acts. 'From the day that deep freeze was opened, you haven't been able to find anyone in town saying, "Poor Mrs. Nugent," ' said city councilman Olin Joffrion, a respected Carthage insurance agent. 'People here are saying, "Poor Bernie.'' '
"In fact, throughout last fall, a stream of mostly female well-wishers visited Bernie in jail, bringing him cakes and pies. 'If I made a list of people I knew were going to heaven,' one woman told the Houston Chronicle, 'Bernie would be the first on that list.' At the grocery store and at Daddy Sam's, other women came up to the district attorney and said they were praying for him to do the right thing. A disgusted Danny Buck told me, 'It's almost as if everyone has already forgotten that an elderly lady was shot to death.' "
Lance Butterfield was the captain of the football team, had a 4.0 GPA and a girl he loved. It wasn't enough for his dad. And then his dad became too much for him:
"Lance initially told the police that he had found his father in the house. Then, when a detective in the interrogation room gently asked him if he would like to say a prayer for Bill, he put his hands to his face. He confessed that he had jogged past Kim Maywald's house that morning and tried to assure her that 'everything was going to be cool with my dad,' but upon returning home, he saw his father getting out of his truck, an angry look on his face. Lance realized that his father had been following him again. 'It was going through my mind that I could make the pain quit hurting by killing my dad,' he said in his confession. He got the .38 revolver that Bill kept in a kitchen cabinet. After his father, wearing only a towel, came out of the bathroom, Lance shot him in the back. 'I said, "I'm sorry, Dad." He turned and he said, "Call 911," and he was holding his chest and that's when I pointed and fired the second shot.' The second shot hit Bill in the middle of the forehead."
Peggy Jo Tallas, a soft-spoken bachelorette, spent much of her adult life doing two things: taking care of her ailing mother and robbing bank after bank dressed as a pudgy, bearded cowboy:
"Although female bank robbers are not unheard of—it is estimated that women commit less than 5 percent of the some 7,600 bank robberies that take place each year in the United States—almost all of them are young women who, like most of the men, rob banks for drug money. And only a few of those women rob more than a bank or two before they quit or get caught. Accordingly, when Powell and his team of FBI agents happened to corner Peggy Jo near her apartment in 1992, they assumed they would never be dealing with her again. She was one of those women, they believed, who had succumbed to a strange bout of middle-aged craziness. She wasn't poor. She wasn't an addict or an alcoholic. And from what people who knew her said, she was utterly harmless—'A sweet lady who once chatted with me about the best way to grow plants on the front porch,' one neighbor noted. Seemingly repentant, Peggy Jo pleaded guilty to bank robbery and quietly went off to prison for almost three years. And that seemed to be that.
"But then, this past May, the story broke that a small bank in the East Texas city of Tyler had been robbed by a sixty-year-old woman. The woman was dressed in black, wearing a black wide-brimmed hat and dark sunglasses that covered much of her face. She was polite and did not use a gun when she confronted the teller. She placed the money she received in a black satchel, nodded 'thank you,' walked out the door, and climbed into a twenty-foot Frontier RV with pretty purple shades around the windows. She turned on the ignition, pushed on the gas pedal, and headed south on Texas Highway 69, straight out of town.
"After all those years, Peggy Jo Tallas had returned."
The story of Dean Corll and his accomplices, who killed more than 20 teenage boys in the Heights neighborhood of Houston in the early 1970s, and the families searching for their missing sons:
"Yet at least in this case, the past is hardly past. From around the country, aging parents who do not know how to use e-mail still send handwritten letters to the Harris County Institute of Forensic Sciences (the former medical examiner's office), wanting to know if their sons who went missing in the early seventies might be buried in one of Corll's cemeteries. They ask if there is any new information about the handful of bodies from the killings that have never been identified. Other parents, who learned from Brooks's and Henley's confessions that their sons had been murdered, remain convinced that they were given the wrong remains and buried someone else's child. One of those parents is Mrs. Scott, who has never known for sure what happened to Mark's body. 'I've always wanted to know if he was in his proper resting place,' she said in September as she finished feeding her doves, throwing an extra handful of birdseed to Miss Whitey.
"Then, less than a month later, her doorbell rang. Standing on the stoop, wearing scrubs and holding a pouch that contained a DNA test kit, was a woman who introduced herself as Sharon Derrick, a forensic anthropologist from the Institute of Forensic Sciences. Mrs. Scott escorted Derrick into the living room. 'I want to try to help you,' Derrick said.
"For a long time, the frail, white-haired widow said nothing. Then she put her hands over her eyes so that Derrick couldn't see her tears."