"He Was Scum."
Longform collects the most moving, delightful, and vicious obituaries ever written.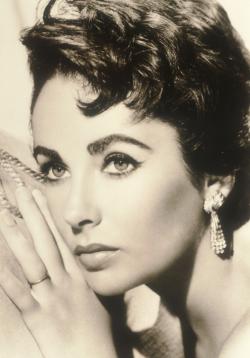 For reporters, writing obituaries is frequently seen as a demotion or, as Gay Talese put it, "punishment." That's unfortunate; obituaries can be as lyrical and surprising as any great journalism—whether the memorialized be a president, movie star, or farm animal.
Hunter S. Thompson • Rolling Stone • June 1994
It's often said one should not speak ill of the dead. At Richard Nixon's passing, Thompson chose not to observe the custom:
"If the right people had been in charge of Nixon's funeral, his casket would have been launched into one of those open-sewage canals that empty into the ocean just south of Los Angeles. He was a swine of a man and a jabbering dupe of a president. Nixon was so crooked that he needed servants to help him screw his pants on every morning. Even his funeral was illegal. He was queer in the deepest way. His body should have been burned in a trash bin.
"These are harsh words for a man only recently canonized by President Clinton and my old friend George McGovern -- but I have written worse things about Nixon, many times, and the record will show that I kicked him repeatedly long before he went down. I beat him like a mad dog with mange every time I got a chance, and I am proud of it. He was scum."
Mel Gussow • New York Times • March 2011
In an odd twist of fate, the author predeceased the subject, Elizabeth Taylor, by six years:
"There was one point of general agreement: her beauty. As cameramen noted, her face was flawlessly symmetrical; she had no bad angle, and her eyes were of the deepest violet.
"One prominent and perhaps surprising dissenter about her looks was Richard Burton, who was twice her husband. The notion of his wife as 'the most beautiful woman in the world is absolute nonsense,' he said. 'She has wonderful eyes,' he added, 'but she has a double chin and an overdeveloped chest, and she's rather short in the leg.' "
E. B. White • Atlantic • January 1948
White, several years past the publication of Stuart Little, finds himself "in the role of pig's friend and physician," but also its chronicler:
"I spent several days and nights in mid-September with an ailing pig and I feel driven to account for this stretch of time, more particularly since the pig died at last, and I lived, and things might easily have gone the other way round and none left to do the accounting. Even now, so close to the event, I cannot recall the hours sharply and am not ready to say whether death came on the third night or the fourth night. This uncertainty afflicts me with a sense of personal deterioration; if I were in decent health I would know how many nights I had sat up with a pig."
How do you memorialize a monster?
"Idi Amin, the former dictator of Uganda and self-styled 'Conqueror of the British Empire' who died on Friday aged around 78, was one of the most reviled individuals in recent history.
"Six foot four and, at his peak, 20 stone, the former heavyweight boxing champion of Uganda appeared to relish his monstrous reputation. Subject to 'visitations from God,' and reputedly boasting a collection of human heads extensive enough to require its own deep-freeze, Amin was popularly considered to be deranged."
Thomas Mallon • American Scholar • Spring 2002
The case against the New York Times post-Sept. 11 series, "Portraits of Grief":
"As the Portraits accumulated over weeks and months, I began performing mental translations, from a sugary base 8 to a real-life base 10. The fifty-four-year-old vegetarian office temp, a bachelor with 'strong opinions' who preferred 'short-term jobs,' was, I would bet, an absolutely impossible man; but I would prefer to have known him rather than the bland reincarnation forced to share a page with other murdered souls under headings like 'The Joys of Fatherhood' and 'Perpetual Motion.' These titles, set in larger type than the victims' names, are relentlessly sentimental and soporific: 'Prankster With a Heart,' 'Modest Winner,' 'Instiller of Love,' 'Faithful to Family,' 'Touching Everyone,' 'Many Best Friends,' 'Mr. Generosity.' At a certain point I wanted to parody them, but the editors had pretty much done that job themselves: 'Multilingual and Multinice.'
"If Rudolph W. Giuliani had perished in the attacks, as he nearly did, he would be remembered in the Portraits as a rabid Yankees fan who sometimes liked to put on lipstick."
Derek K. Miller • penmachine.com • May 2011
Mr. Miller, a Canadian blogger, published this posthumously:
"The world, indeed the whole universe, is a beautiful, astonishing, wondrous place. There is always more to find out. I don't look back and regret anything, and I hope my family can find a way to do the same.
"What is true is that I loved them. Lauren and Marina, as you mature and become yourselves over the years, know that I loved you and did my best to be a good father.
"Airdrie, you were my best friend and my closest connection. I don't know what we'd have been like without each other, but I think the world would be a poorer place. I loved you deeply, I loved you, I loved you, I loved you."