Published by

Powering a Dairy Farm on Bovine Generators
And other amazing things that can be achieved with cow poop.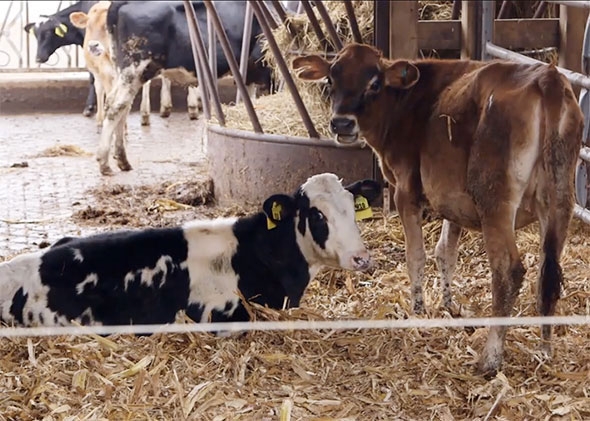 At Sensenig Farm, Cliff and Andrea needed a way to make their property sustainable for their family and generations to come. For them, one piece of technology was the answer they were looking for: an anaerobic digester system. Usually used on larger farms, the equipment allows them to capture methane gas released by manure from their 100+ cows and transform it into electricity. The system provides power not only to their own farm, but to 140 other homes nearby.
To gather enough to fuel the system, the Sensenigs collaborate with neighboring farms to collect manure from pigs and chickens while also receiving food waste from local groceries. Watch the video to learn more about this family and their innovative, sustainable system.