The Longform Guide to Startup Eulogies
Digg, MySpace, Flickr—stories about vaunted companies that didn't make it.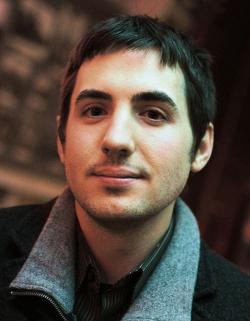 Every weekend, Longform shares a collection of great stories from its archive with Slate. For daily picks of new and classic nonfiction, check out Longform or follow @longform on Twitter. Have an iPad? Download Longform's app to read the latest picks, plus features from dozens of other magazines, including Slate.
Four years ago, the social news aggregator Digg.com was in talks with Google to sell for $200 million. Two years before that, with money from some of Silicon Valley's most powerful venture capitalists in his pockets and a $60 million valuation, founder Kevin Rose flashed the double thumbs-up on the cover of Businessweek. This week Digg completed selling itself off to three different companies for a reported $16 million. (Disclosure: The Washington Post Co., which owns Slate, was one of the buyers.) So ... what the hell happened? No doubt some enterprising reporter will eventually tell the story of Digg's collapse; Until then, here's a collection of stories about other tech startups that didn't make it—and an interview with Rose from 2007, when Digg was on top. (Note: the final two stories also appeared in our recent guide to our recent guide to "The Rise and Fall of..." We'll collect great stories about success soon, I swear.)
Clara Jeffery • Mother Jones • June 2007
Reading this interview with Kevin Rose will make your stomach hurt.
"MJ: Which brings up an obvious question. When is the right time for you to sell?
"KR: From day one, I thought that it would be cool if I could just pay my rent. I'm just really happy to have complete control of the company.
"MJ: Is it profitable now?
"KR: Not yet, but we are getting there. We never wanted to hit users over the head with banners and jumping monkeys and pop-unders. Our strategy really is to continue with the advertising that we have today, and grow the business, and we'll be just fine. We serve close to 200 million pages a month. That's a lot of ads out there.
"MJ: So rather than sell it, you could go public at some point?
"KR: Or just keep it private. There's a whole other slew of problems with going public, and then you answer to more people. I would be happy just running it and doing our thing. It's kind of a weird time in Silicon Valley right now. For start-ups, especially if there's no revenue model there, it's like they have to try and flip it or sell it to someone larger, and I'm glad that is not the case for us."
Mat Honan • Gizmodo • May 2012
The autopsy of the Web's once-dominant photo site.

"Web startups are made out of two things: people and code. The people make the code, and the code makes the people rich. Code is like a poem; it has to follow certain structural requirements, and yet out of that structure can come art. But code is art that does something. It is the assembly of something brand new from nothing but an idea.

"This is the story of a wonderful idea. Something that had never been done before, a moment of change that shaped the Internet we know today. This is the story of Flickr. And how Yahoo bought it and murdered it and screwed itself out of relevance along the way."
Gary Wolf • Wired • June 1995
Ted Nelson's Xanadu project was supposed to be the universal, democratic hypertext library that would help human life evolve into an entirely new form. Didn't turn out that way.
"Xanadu, a global hypertext publishing system, is the longest-running vaporware story in the history of the computer industry. It has been in development for more than 30 years. This long gestation period may not put it in the same category as the Great Wall of China, which was under construction for most of the 16th century and still failed to foil invaders, but, given the relative youth of commercial computing, Xanadu has set a record of futility that will be difficult for other companies to surpass. The fact that Nelson has had only since about 1960 to build his reputation as the king of unsuccessful software development makes Xanadu interesting for another reason: the project's failure (or, viewed more optimistically, its long-delayed success) coincides almost exactly with the birth of hacker culture. Xanadu's manic and highly publicized swerves from triumph to bankruptcy show a side of hackerdom that is as important, perhaps, as tales of billion-dollar companies born in garages."
The story of a major music industry opportunity missed.
"In the late 1990s, every music geek had a copy; llama-whipping had gone global, and the big-money acquisition offers quickly followed. AOL famously acquired the company in June 1999 for $80-$100 million—and Winamp almost immediately lost its innovative edge.
"Winamp's 15-year anniversary is now upon us, with little fanfare. It's almost as if the Internet has forgotten about the upstart with the odd slogan that looked at one time like it would be the company to revolutionize digital music."
Randall Sullivan • Wired • October 2006
One of the most valuable cars in the world crashes on the Pacific Coast Highway. Its owner claims to be an anti-terrorism officer. In fact, he's a former executive at a failed software company—and a career criminal. The unraveling of an epic con.
"It might have ended there, another high-flying company with big ambitions and a lousy product. But the crash put a spotlight on Eriksson and raised a series of questions: Who is he? What kind of person drives nearly 200 mph on a coastal highway? The answers led to even more puzzles. In just a few years, it seems, Eriksson went from languishing in a European jail cell to making millions as a tech executive to, even more improbably, becoming deputy commissioner of antiterrorism for an obscure Southern California transit police force. Before ­Eriksson lost control of his Ferrari in Malibu, no one in the US really cared about his strange story. But after the supercar came apart, Eriksson would find every inch of his life under scrutiny by the LA County Sheriff's Department, federal law-enforcement officers, and the media. That's when Eriksson and a tangle of cohorts would find out just how large a little bump could loom."
Felix Gillette • Businessweek • June 2011
How what was once one of the most popular websites on Earth—with ambitions to redefine music, dating, and pop culture—became a graveyard of terrible design and failed corporate initiatives:
"Part of his challenge, [Chris] DeWolfe says, was the pressure to monetize the site. While developers at Facebook, Tumblr, and Twitter—startups backed by venture capital—were more free to design their products without the immediate pressure of advertising goals, Myspace managers had to hit quarterly revenue targets. That pressure increased dramatically in the summer of 2006, when Google paid $300 million a year for three years to be the exclusive search-engine provider on Myspace on the condition that the social network hit a series of escalating traffic numbers. In retrospect, DeWolfe says, the imperative to monetize the site stunted its evolution: 'When we did the Google deal, we basically doubled the ads on our site,' making it more cluttered. The size, quality, and placement of ads became another source of tension with News Corp., according to DeWolfe and another executive. 'Remember the rotten teeth ad?' DeWolfe says. 'And the weight-loss ads that would show a stomach bulging over a pair of pants?'"
Matt Sharkey • Keep Going • June 2005
On Suck.com, the Web's first daily-updated site:
"In 1995, the most active users of the web were those within technology and web companies, where the things that Suck wrote about were subjects of intense interest and fevered debate. While the trade magazines flattered executives with softball portraits and blind utopianism, Suck spoke to the grunts on the front lines, those like Steadman and Anuff, who saw the mistakes being made at the top but lacked the power to do anything about it. It was snarky and sarcastic about topics that were too square to be snarky and sarcastic about anywhere else. For the ground-level tech drone stuck at a computer, it provided the perfect daily respite. It was quickly located, easily digestible, and if you could suppress your laughter, it looked just like working."