A Toast to Plotz
Slate staffers offer their favorite memories of outgoing editor-in-chief David Plotz.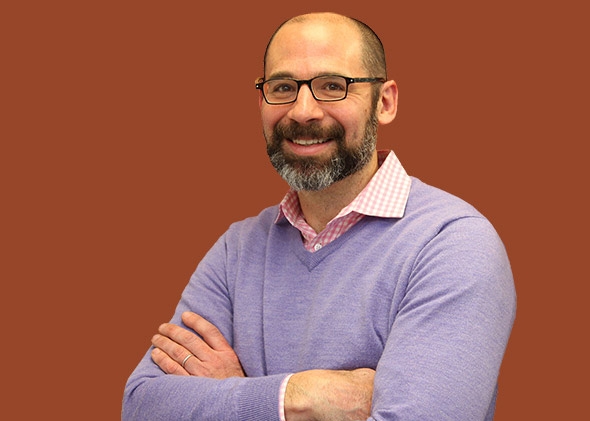 As the new editor of Slate, I got to write a whole piece pouring champagne all over outgoing editor David Plotz, taking hundreds of words to extol the man's brilliance, greatness, and menschy heart. (Even at that length, I could only scratch the surface.) But before David gets too far out of the editor's chair, it seemed only fair to give the rest of the editorial staff a chance to toast the wonderful boss and journalist who's moving on—thankfully not too far—to try new things. Below Slate's writers and editors share great Plotzian moments of David's tenure. One amusing thing about these reminiscences is that so many include swearing—David banned profanity from the pages of the magazine, but it flourished in our offices, and it is impossible to do him justice without including some here, so be warned. Taken together these recollections offer a warm portrait of the man we have so loved working for. –Julia Turner
John Dickerson: I love David's contradictions. He is intellectually exacting, but he's never afraid to wing out some half-baked idea. He is a conservative person—no tattoos, piercings, or necessary vices—but he'll entertain any notion or idea that he might find interesting no matter how heterodox.
My favorite contradiction is his mix of expletives and equanimity. My office is next to his. In the late afternoon his computer fails him. When it gives up, he erupts into a fountain of oaths and expletives. Often, he repeats one swear word with escalating fanaticism. (More contradictions: His memo to the staff on only using expletives sparingly is one of my favorites).
If this were your only exposure to Plotz, you'd think he was a walking Roman candle. Stay away from his open door kids, for at any moment he might lunge. But in real life David never showed the pressures that were on him. I knew what they were, but he was always at my door with a placid demeanor or in the Gabfest studio with carefully typed notes and every evidence that he had prepared thoroughly. He bore the weight of his job—which consists of being pulled in 56 directions at once—without the signs of strain that would have given me an ashy complexion, red eyes, and broken teeth.
Even the chore of having to edit me couldn't curdle this aspect of his nature. But more important: He also retained the lively curious and wondrous enthusiasm about the world and the way it worked that is essential to good journalism and a good life. I'm glad he's not going too far, though given the power of his occasional outburst I could probably hear them from across a continent or two.
Emily Yoffe: It's rare deep into your career to be lucky enough to get an editor—a much younger editor!—who takes your work in directions you never imagined. David Plotz has been that editor for me. When I was at loose ends at Slate, he helped conceive the Human Guinea Pig column, edited it for its entire run, and encouraged me to go ever further in search of humiliation. His dedication was so deep that he offered his son Jacob's third birthday party for me to destroy during a gravely misguided attempt at being a children's entertainer. David has pushed me to write tough stuff ("My Molesters," "College Women: Stop Getting Drunk") and has been the most stalwart source of support when the response gets tough. And when he disagrees with something I've written in a Dear Prudence column, let's just say that he's outstanding at forcing me to defend myself. It's been a joy to have him as a colleague and a friend.
Will Dobson: David Plotz is famous for his emails. They often appear in ALL CAPS, urging you to "WRITE IT!," declaring something THE BEST THING I HAVE READ THIS MONTH, or using the type of colorful language he forbade in Slate. I met David in an email message. I was sitting down to put in a good day's work, and I received one of his famous messages that began simply: "You and Slate." It's how he begins a courtship, but I had wanted to come work for him right away.
Others will tell you about Plotz's wonderful (if aggressive) editing style, loud office exhortations, or general love for all things Slate. If he has a secret love, it is Mohonk—the site of the annual magazine editorial retreat. In 2012, I and several colleagues piled into the Plotz Mobile to make the pilgrimage to New Paltz, New York. At the steering wheel, Plotz's glee and giddiness to return to his Catskills get-away was infectious—until we heard a sound in the wheel-well somewhere before Exit 10 on the New Jersey turnpike. Plotz didn't blink. He pulled over, crawled under the minivan, and began to apply strips of duct tape. (I even have a picture.) "It's fine," he assured us, climbing back into the car. "We will still be there before the New York office!"
It's pretty much how he ran Slate. Plenty of joy, delight, and utter confidence in the mission. And he made good on his promise: We did get to Mohonk first, and the duct tape is still holding together the underside.
John Swansburg: The Plotz moment I keep coming back to occurred at last year's retreat upstate. Dinner had just concluded, and we had all retired from the dining room to the bar. I happened to walk into the room with Plotz. As we waited to catch the bartender's eye, he surveyed the room, looking at the group of people he had brought together to put out this magazine. I'd seen David proud before—of a great piece we'd published, of a killer headline someone had written, of having won a contentious debate, of having invented a new string of curse words of Iannuccian complexity to lob at his beleaguered laptop. But I'd never seen him beam with this wattage. He turned to me and said, "This is the most talented group of people Slate has ever had."
With all the pressures Plotz bore as editor—putting out a great magazine, pushing it to keep ahead of the curve and the competition, growing its audience, making it profitable—it was always Slate's people who came first. Plotz liked to say he had a no assholes policy, but that was a misleading name for it: His policy wasn't not to hire assholes. It was to affirmatively seek out smart, funny, creative, ambitious, industrious people with big hearts to match their big brains. Those are rare birds, but Plotz has an incredible knack for finding and nurturing them. It was astonishing to look around the room that night and see so many talented people so happy in one another's company—and none more talented nor happier than the man who'd made it all possible. This round is on us, David.
David Haglund: I have an email folder simply labeled "Plotz." Granted, some of its contents are essentially practical in nature: requests and editorial memos and what have you. But mostly the folder exists to save emails like the one that Plotz sent in January with the subject heading "My cat eats earwax ravenously." That email had photos attached—attachments I've never dared open—and otherwise consists of two sentences: "Of all the weird and gross animal habits, this may be tops. It snozzles the wax out of earbuds."
That odd if oddly eloquent bit of oversharing—along with the other strange missives that keep it company in the "Plotz" folder—may seem unrelated to Plotz's prowess as an editor. But it's not. It's evidence, I think, of a roving, curious mind, one that pays attention to unobserved phenomena, spots overlooked perspectives, and appreciates idiosyncratic interests. For me, the unpredictability of such emails is of a piece with Plotz's avoidance of cliché and indifference to conventional wisdom, editorial traits that have strengthened Slate for as long as he's been here.
Holly Allen: My earliest memory of David Plotz was at the airport. It was 2006 and I'd flown to D.C. from Atlanta for a company-wide meeting. I remember him approaching with a big smile and a big stride, hand outstretched to greet me and then getting pulled into a big hug. Who knew that someone who liked to write "FUCKFUCKFUCK" so much in emails was a hugger?! Turns out Plotz has a heart of gold. From the birth of my twins in 2008 to the death of my mum last month, he's always had a hug when needed. Here's a big squeeze for you, David. Thanks for an amazing six years.
Emily Bazelon: The first time I met David, he was wearing a navy ski hat that made him look like he was about to rob a house. Jacob Weisberg had already hired me to work at Slate. I was planning to move to D.C., which meant I was being foisted on David. He seemed skeptical. We had coffee. By the end, he might have remained skeptical, but he was doing a better job of hiding it. I could see how smart he was, and I had the first glimmers of how menschy, too.
Since then, what I've grown to appreciate most about David is his curiosity and his willingness to have a fight. He is a source and a sounding board for anything, anything. And he is the best to argue with because he will go at it and then, if you persuade him he is wrong, he will fold. This, of course, along with John Dickerson's good cheer, is the secret sauce of the Gabfest.
Here's my other favorite thing about David: He is quick and generous about apologizing. That is such a rare quality in a boss.
Jessica Winter: I recently had to tell David that I'm pregnant with my first kid, which was a little nerve-wracking—I haven't been at Slate very long and already I was asking for leave and inconveniencing my boss. Once I'd managed to get the words out in a shaking voice, David immediately locked into an utterly charming form of perseveration whereby he could not stop saying "mazel tov." By the time we'd gotten off the phone, I'm pretty sure he had used mazel tov as a noun, a verb, an adjective, and an adverb, culminating in "You should mazel tov-ingly mazel tov right out of here"—by which I think he was telling me to bunk off work for the rest of the day. That short call told me everything I already knew about David Plotz: He's warm, kind, funny, and delights in the possibilities of language; that he's created an impeccably collegial workplace—one that reflects his own character—where everyone supports and takes care of each other and finds joy in each other's achievements; and that he fully advocates bunking off work from time to time. I am relieved that he is staying on as our editor at large, because if he were to mazel tov-ingly mazel tov right out of here, it would be too sad to bear.
L.V. Anderson: Earlier this year I wrote a post about Pi Day, and how I feel that pie is actually not an appropriate food to eat in mid-March. Plotz, never hesitant to engage in debate with an underling, tweeted that my post was "insane" and added, "Something is wrong with you." We engaged in a little Twitter banter about whether there is such a thing as a bad time for pie, which culminated with David avowing, "You won't succeed in your vicious campaign to destroy pleasure!" I then wondered, jokingly, whether this tweet was Plotz's way of firing me.
Shortly afterward I received an email from David, asking, "Did I go too far? I hope the viciousness was understood playfully?" I reassured him that I knew his tweets were all in good fun, and I asked if he also understood that I was being facetious in my faux inference of being fired. To which he replied, "No, you're actually fired."
I think this incident reveals a lot about David and the kind of boss he was. First, he was endlessly opinionated, and he never hesitated to tell you when he thought you were wrong. Second, he was thoughtful and sensitive, always making sure his opinionatedness didn't come across as bullying (which it never did, because David welcomed dissent, and he could take it as well as he could dish it out). Third, he had a totally mordant sense of humor. I don't think most bosses can get away with fake-firing their employees—David could, because we trusted him to be honest, considerate, and hilarious. He always held up his end of the bargain.
Dan Kois: The most important lesson I ever learned from David Plotz was imparted to me when someone tried to schedule a 90-minute meeting. Plotz responded, "No meeting should be an hour and a half unless you're planning the invasion of Poland."
Torie Bosch: One of the best and most distracting things about working at Slate is the email culture—if you have a quarter-baked idea, you can send out a note and see if anyone responds. Plotz is the master of the completely random, out-of-the-blue email, but perhaps his best moment at the Outlook bat came a few years ago, when he was sick—as in, go-to-the-hospital sick. The feverish Plotz sent out an email that asked a critically important question (and I'm paraphrasing here): "Do spayed and neutered dogs and cats get sad that they can't reproduce?" Of course, the email led to staff jokes—but it also eventually led to a piece. It was the perfect Plotzian moment. Even when ill, he finds playful, weird ideas that people initially laugh at before realizing: Wait, that's an incredibly interesting question, and I want to know the answer.
Josh Levin: David has been an amazing mentor, boss, and friend. He's given me great advice and constructive criticism over the last 11 years—I still think of him every time I write a topic sentence. Keep it concise, Levin!
I've also treasured the praise that he's sent along for various things I've written and edited. One note that I particularly treasured came when I was up for grand jury duty last year, and Plotz wrote me to say that if he "were being tried for something … I would want you on my jury." Perhaps that gives us some insight into David's future plans.
I'll turn that compliment around and say that Plotz would be a great judge. He is decisive but fair-minded, intelligent and curious and moral. And on account of his lifelong fascination with paternity, I think he would be a wonderful choice for a syndicated courtroom reality show. But even if Judge Plotz doesn't happen, I can't wait to see what he see does next, and I'm grateful for all that I've learned from him.
Seth Stevenson: I started in Slate's D.C. office straight out of college, in the spring of 1997. David Plotz edited the very first professional story I filed. Anyone who's been a 23-year-old writer understands that your first pro edit stirs a murky stew of anxiety, insecurity, expectation, and fragile ego. David dumped out that sour porridge and in its place handed me a bowl of his warm, comforting, menschy editorial broth. (Can broth be menschy? Of course. Absolutely everything David Plotz does is menschy.) In the 17 years since, I've been blessed beyond belief to benefit from his mentorship and, even better, to enjoy his friendship.
My fave Plotz memory from those early Slate days? One afternoon—joined by Will Saletan, Franklin Foer, and then D.C. bureau chief Jodie Allen—we played a brutally competitive game of office golf using a rubber-band ball (don't ask) and a pickaxe as a club (ask even less). Our final hole ranged over multiple floors, incorporated a short elevator ride, strayed into the office space of the American Enterprise Institute, and briefly collided with former United Nations ambassador Jeane Kirkpatrick. Of course, Plotz won.
Jeff Friedrich: I owe my job to David. I was a flight attendant before I became a Slate editor. It's not every boss of a major national news site that includes a flight attendant in his search for new editorial staff, but David did. During my first interview with David, we didn't talk much about the job I was applying for. Instead, David wanted to hear all about what it was like to be a flight attendant. Somehow this led to employment. Later, I saw that whenever David gets interested in an idea or a person, he can't help himself. He starts asking lots of questions and can't stop smiling. David has a genuine, contagious, life-affirming kind of enthusiasm for people. It's one of my favorite things about David, and it's made him an amazing person to work for.
Laura Helmuth: What is the proper response to adversity? Especially the sort of adversity you can do absolutely nothing about? Easy: swear, scream, pound on the table. After I'd been at Slate a few weeks, the Internet in the D.C. office went down. And Slate is an INTERNET MAGAZINE. ARGH! After yelling at my computer from the annex office, I wandered into the Slatrium, where Plotz was organizing a pick-up game of pick-axe golf. (In case you aren't familiar with the rules: Take a pick-axe and a bouncy rubber ball. Pick a target. See how many golf-like strikes with the pick-axe it takes to make the ball hit the target.) Immediately, everybody stopped fuming and panicking and started laughing, and we got a few story ideas out of the conversation. It could have been a terrible day, but Plotz made it productive and fun. Now that's great leadership!
Miriam Krule: I work out of the New York office, but was living in D.C. when I applied for a job at Slate. Before my interview at the Dupont Circle office, Chad Lorenz took me around to meet some of the staff. I wasn't expecting this—the job was part time—and then I found myself face-to-face with David. We chitchatted, I think I said something about liking Blogging the Bible, but then David looked at me and said: "Wait, you're last name is Krule? You must get made fun of all the time." I really wanted the job, so it took all my strength not to respond, "Um, your name is Plotz."
Chad Lorenz: When I started working at Slate and witnessing David Plotz unfiltered, I thought to myself, "This dude is nuts." Profanity streamed out of his office daily; he frequently denounced people and things as "stupid" and "absurd." Nothing was sacred to this man. Who in the world says what he thinks, candidly, at all times, so undiplomatically? How can the leader of a revered publication always be so willing—wait, no: eager—to knock down tradition and tear up the rulebook? How prudent would it be for a reserved, cautious Midwesterner like myself to follow this impulsive man-child? Plotz and I were basically opposites, and yet I developed deep respect and admiration for him, and I listened closely to every word, every idea I heard come from him. I've learned more from him than from anyone else in my career, and owe him much for my development as a journalist.
I've also allowed my passionate spontaneity to flourish. Literally moments before Plotz was about to announce his resignation today, I noticed him holding a piece of paper titled "Plotz farewell." A bit too loudly and in close proximity of the conference-call system, I involuntarily blurted out, "Wait, are you fucking serious?" What can I say, I learned from the master.
June Thomas: Those of us based in the Slate mother office on the Microsoft campus in Redmond, Washington, were accustomed to East Coast staffers flying out for a visit. Most tried to fit in, digging out their rattiest jeans and slowing down their speech. Plotz had no time for such nonsense: He brought Washington, D.C., to Washington state. I had never heard anyone ask so many questions—every interaction was like an interrogation. It was a little jarring at first, until I realized that his curiosity could not be contained. He wanted to know things and to question things at all times. Later I saw him in action at the annual Slate retreats. There, it wasn't so much his inquisitiveness that struck me as his insane competitiveness. He played every sport on offer—and a few that hadn't yet been invented—and he always wanted to win. One year, he could barely write, because he'd Foosballed so intensely the night before, his hands were covered in blisters.
Allison Benedikt: What I will miss most about Plotz is all the random, ridiculous email subject lines ("I repeat: why have they not remade welcome back kotter" and "Is it rude to refer to FAT dogs or FAT cats" are just two recent examples). But my favorite Plotz memory is him getting super competitive and mean and foul-mouthed playing that Amish card game at my first Slate retreat—that made me both a little scared of him and also want to crush him.
Jeremy Stahl: When I think of Plotz's Slate, the second thing I'll think about is the Fresca program. This was David's initiative for longform projects, named after his favorite soda. I'll never forget the feeling of getting my first Fresca pitch approved after multiple failed attempts. I had an idea to do a series on the origins of 9/11 conspiracy theories to coincide with the 10th anniversary of the attacks. The email response I got from David is still my favorite in five years at Slate: "I like this idea a lot. You would have to move SUPERFAST." It was a simple message. But that sense of urgency you got from David when he got excited about an idea is one of the best professional feelings I can think of. Coming up with the right Fresca and getting it approved takes time and thought and effort. But when something worked, David's first instinct was always "This is a good idea, how can we do it?" His excitement made you excited. When he called me into the office to tell me it was a go, I will never forget the smile on his face. That's the first thing I'll think about when I think about David's Slate, is the spirit that smile represents: David's love of the idea and his zealous support for his colleagues.
Jeffrey Bloomer: I work in New York and Plotz is based in Washington, D.C., so I rarely saw him in person, but I had heard about his legendary inability to sit still during meetings. One day, I found myself in D.C. to meet with him, and I witnessed the glory for myself. As I was talking through a point, he stood up suddenly and leaned sideways on his chair, contorting back and forth in an elaborate motion I doubt I could replicate if I tried. When I said how happy I was to see this side of him, he laughed sheepishly, as if he didn't realize he'd gotten up.
Will Saletan: What readers don't know about David is that he's a pretty good athlete. Those of us in Slate's D.C. office are going to miss him at the annual retreat soccer match. He plays center mid and has carried us in many a game against the New York office. Think Michael Ballack or Frank Lampard. I once put in a cross that he finished with a sledgehammer volley. Also he's brutal on the putting green and the pingpong table. For a while, the D.C. office had a mini-ping-pong set, a putting cup, and a rubber-band ball we used to hit around with a pick-axe.
Aisha Harris: Plotz has this habit of writing ominous-sounding subject lines when he wants to speak with you one-on-one: Usually something along the lines of "Call me [his office number here] when you get a second." It's only his way of alerting you to something that is semi-urgent and these emails never actually resulted in bad news in my case, but when you see a note like that from your boss, it's hard not to feel a little anxious about what the impending conversation might entail. I've discussed this with several other colleagues, who have confirmed that I'm not alone in worrying a bit whenever that email pops up. Nevertheless, I'll miss those subject lines!
Katy Waldman: Plotz was my first boss. If I didn't know Julia, I would fear that I am henceforth spoiled for bosses. He regularly wore bright orange pants and assumed yoga poses during staff meetings. He invited us to grab lunch with him almost every day. Some junior staffers used to play a game of Slate Bingo in which everyone got assigned a signature behavior: Plotz's was sprinting down the hall muttering gloriously concatenated profanities. These fits of swearing were inspirational—he had a gift for emphatic expression and impeccable fuck placement. He had many other gifts too, and I hope they include the ability to withstand the force of our missing him.
Mark Joseph Stern: One afternoon in June, 2013, I was on the phone doing an interview for a story when Plotz came up and tapped me on the shoulder. I told my interviewee to hold on. Plotz said, "If we launch a gay section, will you write for it?" I said, "yes," and went back to interviewing. Two months of silence. Then one afternoon in August, Plotz called me into his office. "We're launching that gay section. You're writing for it, right?" I said "yes." That was more or less how I came to write for Outward. It was efficient, no bullshit, drama-free—what I've come to think of as quintessentially Plotzian.
Rachael Larimore: At the Slate retreat in the summer of 2008, I found myself sitting next to David Plotz at dinner the first night. Our conversation quickly turned to the upcoming presidential election. I had outed myself as a Republican during the 2004 campaign, and David saw an opportunity. He spent a good portion of the dinner trying to persuade me to become a Democrat. I can't remember the specific points that he raised—there WAS wine with dinner—but I do remember responding so vociferously that I woke up the next morning with no voice. And I remember that David sent me an email apologizing if he went too far. Which he hadn't. And that is one of the many great qualities of David Plotz. You could have a crazy, lengthy, spirited debate with your boss and not fear that he'd be mad that you disagreed with everything he said.
Lowen Liu: At a Slate retreat a couple of years ago, we managed to spontaneously hijack (er, join) the dance party of a gregarious group of M.D.–Ph.D. candidates. They invited us on the floor, and when the LMFAO song "Shots" came on, the pun-obsessed members of this magazine formed a giant circle around our leader and shouted "Plotz" instead. The point of this story is his expression at the moment. It was abashed—but joyful. It was of someone who by no means needed or expected to be at the center of the attention, was surprised and embarrassed and touched by cheers of his colleagues and friends. It captured as much as a facial expression can the wonderful multiplicity of his person. And he gamely raised a fist and did a jig.
Forrest Wickman: When I think of David Plotz, the one image I'll never forget, no matter how hard I try, is of our outgoing editor in chief doing naked yoga. Not that I ever actually saw this, mind you. But he once promised in a Slate editorial discussion that he would do it for a piece, and such was his dedication to his colleagues, and his love of the magazine that I never once doubted that he would strip down to help us meet our traffic goals (and high journalistic standards). He still hasn't done it. Perhaps he knew better, or perhaps we just never grew that desperate. But when it comes to Plotz's devotion to the magazine, I can't help but feel that, in some sense, deep down, he was always doing naked yoga.
Will Oremus: The first time I met Plotz was in the men's room of the D.C. office. I was a summer intern and was pretty sure he had no idea who I was. Then he called out in a booming voice as he unzipped: "You've been killing it for us, hoss!" I was so startled I nearly fell over. I hemmed and hawed a second and managed a feeble "thanks" as he washed his hands and bounded out the door, calling "keep it up!" as he went.
Update, July 15, 2014: This post has been updated with additional memories from staffers.