Ask Prudence Anything
Slate's Emily Yoffe will be taking your questions on Reddit.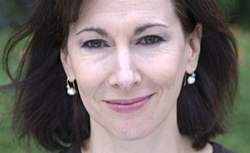 Hello, I'm Emily Yoffe, Slate's Dear Prudence advice columnist. I normally answer questions about incestuous twins or cheating spouses, but on Wednesday I will be taking your questions about … anything!
I'm happy to talk about being Dear Prudence, how I choose letters, your favorites, what you think I've gotten right and wrong. I'm also happy to talk about some of my other articles, such as why pet rescue groups won't give you a pet or lessons from the Petraeus scandal.
I was also Slate's Human Guinea Pig for many years and one of my favorite adventures was being the first patient examined by 23 medical students. So feel free to ask me about Human Guinea Pig—or even offer suggestions to get me back in that arena again. Here's where my Slate stories are collected for some more ideas.