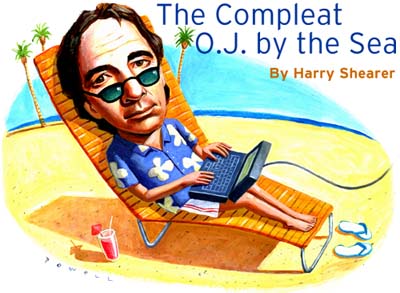 Harry Shearer filed 36 dispatches from the O.J. Simpson civil trial for Slate between Sept. 27, 1996, and Feb. 13, 1997, chronicling everything from the Dennis Fung "cringe-a-thon" to O.J.'s "Fuhrmanesque" moments on the stand. Due to reader demand, we have compiled the dispatches into one gargantuan downloadable file of 90,025 words, available in both Microsoft Word and Adobe Acrobat versions. The files will take about six minutes to download at 28.8K and will be 84 printed pages long.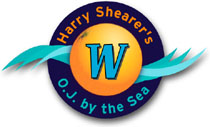 This file can be opened with Microsoft Word for Windows, version 6.0 or higher; Microsoft Word for Macintosh, version 6.0 (or 5.1 with this converter); Microsoft Word Viewer for Windows (which you can download here free); or any word processor that can read Microsoft Word 6.0/7.0 files, including recent versions of Word Pro and WordPerfect.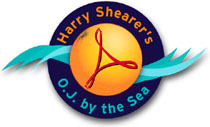 This file requires Adobe Acrobat Reader, which you can download here free.