What Should We Read Next?
Help us choose the next book in a Year of Great Books.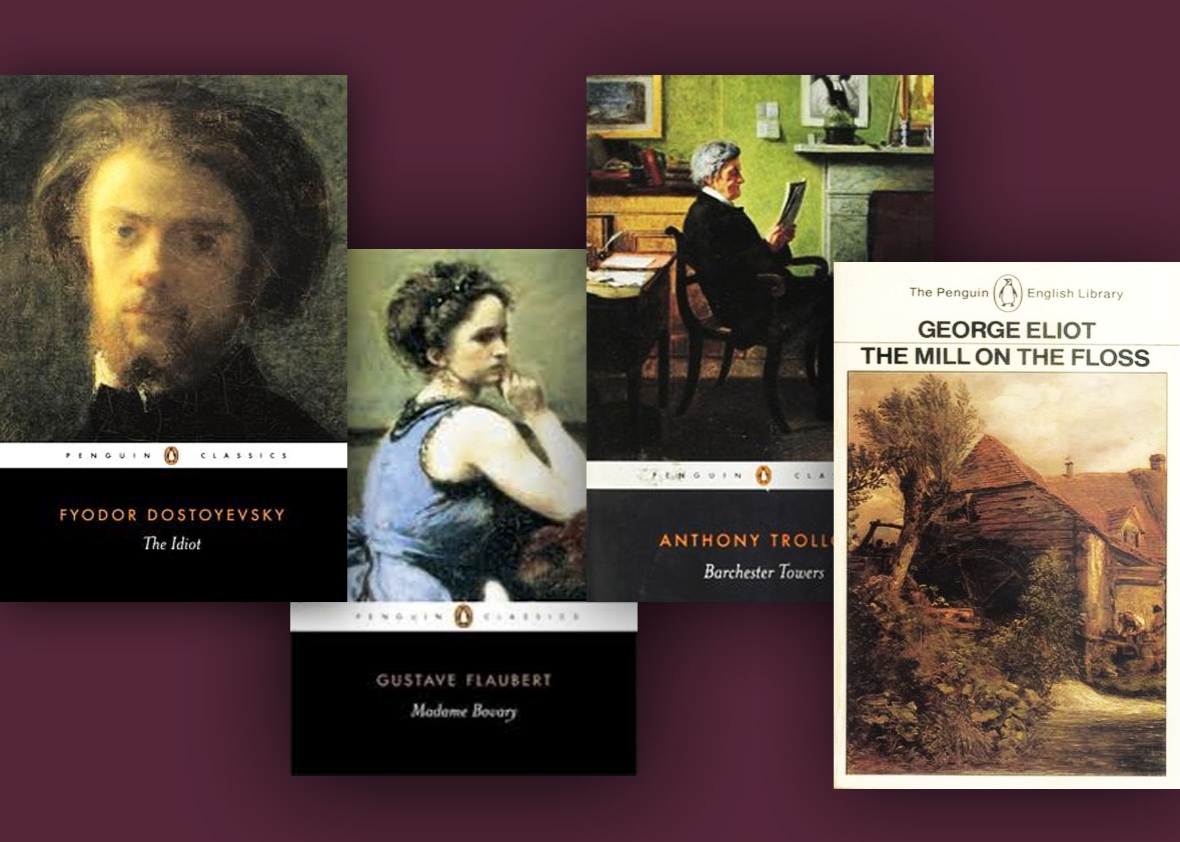 Update, Jul. 1: We have a winner! Laura and Julia will be reading Barchester Towers. Thanks to everyone who voted, and join us on Aug. 30 to hear the discussion of Trollope's novel.
It's time to choose the fourth selection in our Year of Great Books series, a members-only Slate Academy. This time, Laura Miller and members like you will be reading alongside Julia Turner, Slate's editor in chief. Before casting your ballot, here are some things you should know about our boss' reading life:
She prefers to read fiction in bed to get her head out of the world of nonfiction and journalism.
She really likes page-turning narratives, but she tends to sink into something a little meatier during the summer.
She loves Virginia Woolf and William Faulkner.
She found Crime and Punishment hard to take.
She once threw out all her books because she had bedbugs.
In the audio player below, hear Laura and Julia nominate four candidates for the next selection in this different kind of book club.
If you're enrolled in this Slate Academy series, you can vote here on which book Laura and Julia should discuss on the fourth episode of the podcast. You can access all features of the academy at Slate.com/GreatBooks.
The Idiot by Fyodor Dostoyevsky
Dostoyevsky's attempt at depicting "the positively good and beautiful man" has been called one of the most original of all novels, and one of the greatest.
Madame Bovary by Gustave Flaubert
Flaubert's story of an adulterous housewife in a French provincial town is one of the most influential of all novels, establishing the conventions of modern realist fiction.
Barchester Towers by Anthony Trollope
Many readers' favorite of Trollope's many novels, this story of political struggles in a rural town combines social satire and acute psychological observation.
The Mill on the Floss by George Eliot
A story of first love and sibling rivalry, The Mill on the Floss is considered George Eliot's most autobiographical novel and one of her most powerful.
Subscribe to our Year of Great Books newsletter to receive updates about the series.
To access all features of this Slate Academy, or to learn more about enrolling, visit Slate.com/GreatBooks.