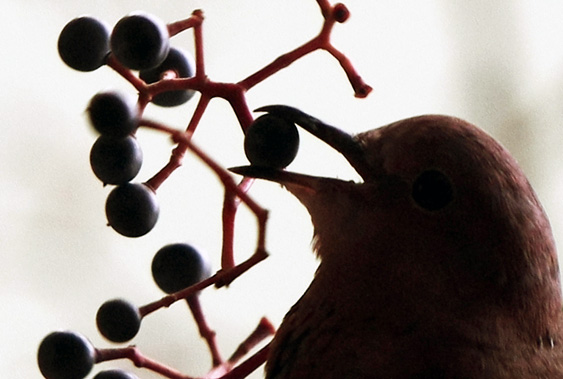 Click the arrow on the audio player to hear Josh Kalscheur read this poem. You can also download the recording or subscribe to Slate's Poetry Podcast on iTunes.
A woman calling herself God
hangs in heaven.
From the light she grips
she cuts three boys, three sharp-rocked
beginnings. She wraps the reef around them,
she holds the water until they begin to grow
their shores. Birds from her hands
find what is sweet is not always
alive. From her sky
ribbed clouds go nowhere
the boys think. She becomes a shadow
when they want darkness. She becomes
a residue of heat they clean
from their breadfruit trees. It is sad, she knows,
but good, to want them scattered,
secluded, these incidents of light.