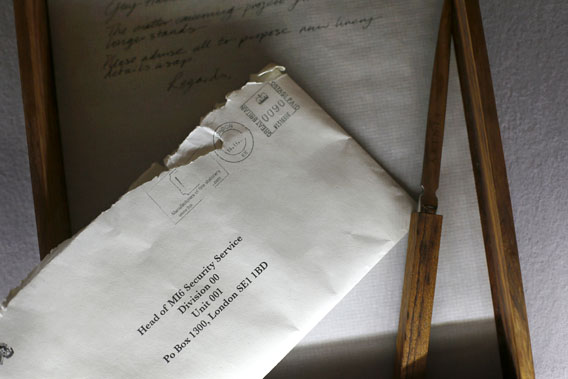 Click the arrow on the audio player to hear Alan Michael Parker read this poem. You can also download the recording or subscribe to Slate's Poetry Podcast on iTunes.
I wrote letters of introduction
and sent them to every embassy
of every future
just in case you need something
when you get there
including to all the outposts of wind-up afternoons
and to all the banquets where the gods disagree
and to all the bees muscling in all the flowers
and of course to every color.
In the letters I share a couple of our secrets
the story of our argument on the way to Toronto
how we drove by Toronto arguing
because you were wrong
and later the sweet closing of your body
on my Niagara Falls my Maid of the Mist my Sea World
and how in love
you breathe in as though you were laughing.
Your right hand rubs my scalp
scratching without thinking
after love
as though my head were your own.
I put that in a few of the letters.
I hope this is all okay.
Now wherever you go they'll know you
and you'll be asked to accompany
all of the presidents
every grain of blue
and all of the ministers
every knife of every poplar
and all of the other world's ambassadors
every cogitating groundhog.
I wouldn't mind being there
to see.
Although my first obligation is right here
as you rise after love
to dress back-lighted and so slowly

as each gesture rounds off
how the light feels about the room.
Everyone should know—I will tell everyone.
I can do this much.
I will write more letters more letters.