The Best Jazz Albums of 2012
From Ravi Coltrane, Chick Corea, and others.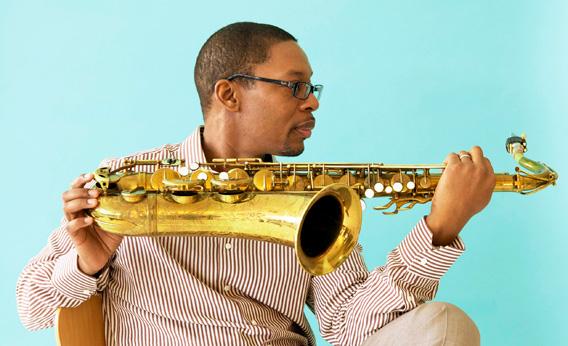 It's been a solid year for jazz recordings: no truly great new albums (I doubt that any of them will make the decade's top 10 list at the end of 2019), but all of the ones below are very good.
If your father was John Coltrane, it's a nervy thing to take up the tenor sax, but that's what Ravi Coltrane's been doing for a living the past quarter-century and now, at 46, he's found his own voice, even achieved a certain mastery. Spirit Fiction reveals a restless drive but also a craftsman's precision, an art for shaping a song from the most elusive structure, as well as a full-bodied tone. The two bands he plays with are top notch, but he is clearly the leader here.
The pianist Vijay Iyer's previous albums struck me as a bit mannered, but on Accelerando he's not only technically impressive, he's bristling with rhythmic drive and a lilting lyricism. This is head-spinning music, mostly of his own composition.
But there are also transfixing covers of Ellington, Heatwave, and Michael Jackson's "Human Nature."
This is Fred Hersch's strongest piano-trio album in a decade, 15 tracks—spread out across two discs—from a week's worth of sets at the Village Vanguard: ballads, bop, blues, show tunes, covers, originals. No living jazz pianist is so adept at stretching and compressing the pace of a musical passage or at immersing himself, and us, into a song so fully.
Very much in the tradition of Ornette Coleman's piano-less quartet (the opening tune begins with a bass dirge reminiscent of "Lonely Woman"), the album is both dissonant and jaunty, mind-twisting and accessibly, even dance-ably exuberant.
This two-disc set, taken from two weeks of live sessions at the Blue Note club in New York, is billed as a Bill Evans tribute. Gomez and Motian played in different incarnations of Evans' trios, and the title is a riff on Evans' 1959 album Explorations—but the key word here is Further. Chick Corea, maybe the most insouciantly virtuosic pianist in jazz, goes beyond the Evans songbook and, even when he stays inside, takes the tunes well beyond their rhythmic confines. This was one of Motian's last albums (he died in 2011), and he's all over the drum kit without losing the pulse.
A gorgeous album of hymns by, improbably, Dave Douglas, the most versatile trumpeter in jazz, his new quartet (which includes the agile but punctilious bassist, Linda Oh) and the airy folk singer Aoife O'Donovan, it also features cool horn harmonies that evoke "Abide with Me" from Monk's Music and sonics by engineer Joe Ferla that put the players right in the room with you.
Kimbrough, best known for his work with Maria Schneider's Jazz Orchestra, is also a riveting composer, bandleader, improviser—maybe the most underrated jazz pianist out there. This is music with an implosive sizzle, meant for close listening: originals and covers of Ellington, Oscar Pettiford, Andrew Hill, Paul Motian, and a quietly rapturous "Lover Man."
Ron Miles, a Denver-based trumpeter with a clarion tone, teams up with electric guitarist Bill Frisell (who fuses jazz, folk, and bluegrass, all in one strum or twang) and drummer Brian Blade (the polyrhythmic life of Wayne Shorter's quartet) for a mix of ballads and swing tunes that's at once intricate and playful.
Violinist Jenny Scheinman can segue from silky ballads to dirty Delta blues to Celtic melancholia to note-shredding rock, and the Mischief & Mayhem quartet, which includes Wilco's Nels Cline on electric guitar, glides and screeches across the entire range.

A quietly intense, high-wire act of an album, with Abercrombie's single-note guitar lines in ensemble with Joe Lovano's tenor sax, Drew Gress' bass, and Joey Baron's drums, playing jazz classics from the late '50s and early '60s: for instance, Sonny Rollins' "Without a Song" and "Where Are You," but reworked as if the guitarist Jim Hall had been the leader on the set. A lovely, simmering brew.
Best Historical Releases of the Year: